Is It Time to Find a New You at a Thailand Retreat?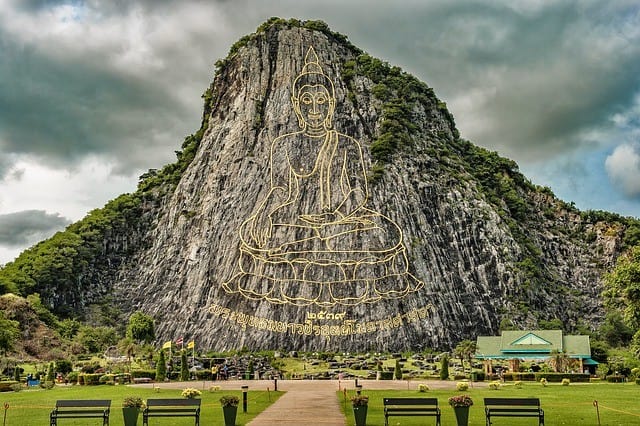 If you feel like you a lacking a little direction, or that you have become lost in the hustle and bustle of your faced paced life, do not despair. There is hope. Spend too much time buried by work and inevitably the world will grind you down, but it needn't. You can do something about it. The answer is a lot simpler than you may think (and more affordable, too).
You have to act though. Indifference or accepting that nothing will change will result in exactly that, nothing changing. What you need to do is interrupt your life and take a step back. Now this doesn't mean falling off the radar, or a sudden change in your career. You just need to invest a little of your own time in yourself and book yourself into a personal development course at a Thailand retreat.
Isn't That Strange?
No, it isn't. Again, you are not changing the world in which you live, rather you are looking to change how you live in the world. A getaway at a retreat can help you do this. So, lose the negativity and cynicism and think about the possibilities for a moment. If you feel strange about going alone, why not round up your best buddies and go together? (Click here for more guy adventure tips)
A Little Self-Therapy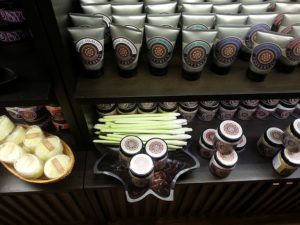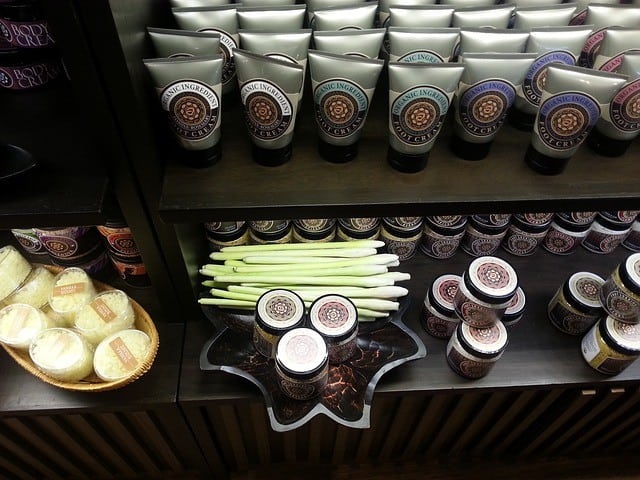 If you work hard, and feel constantly exhausted, at some point things are going to get even worse – be that your physical or mental health. By looking after both your body and mind and learning healthy practices at a retreat, you'll fortify both your mind and body ready for the rigours of daily life once you return to it. The techniques, practices and understandings that you will gain by attending a Thailand retreat will help you to not only cope, but to thrive. It is like learning a shortcut to happiness that many simply do not know about. Brilliant right?!
Burnout is a real problem in society, and prevention is a much better solution than trying to find a cure. It is likely that you will have to keep working in your employment and that life will throw all manner of things at you as you battle onward, but learning to cope whilst smiling, with a stronger fortitude and greater will to succeed is a more certain way of becoming a success before you become a casualty.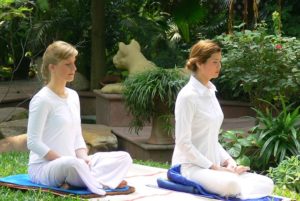 Through mindfulness practice, physical activity such as yoga and stretching, and incorporating meditation, you are adapting a holistic approach to your own health, happiness and self-development. This can help you become mentally stronger, physical fitter, more at ease with yourself and life, and aware of the world in which you live. You can actually learn to live rather than exist. Wouldn't that be wonderful?
Life begins at the very edge of your comfort zone, on the outskirts of familiarity and away from your normal habits and routine. Rather than shun it, or even fear it, you can learn to embrace, experience and even enjoy it too. This isn't changing what you do, but how you do it. It isn't changing who you are, it is letting you become the true you, unleashing your full potential.
A Thailand retreat based around health and self-development puts your wellbeing at the very heart of the programme. This isn't self-indulgent but rather self-fulfilment; letting your life exist beyond the limits of your expectations. It is time for you to look after yourself that little bit better.
Is It Safe to Be Outdoors During a Lightning Storm?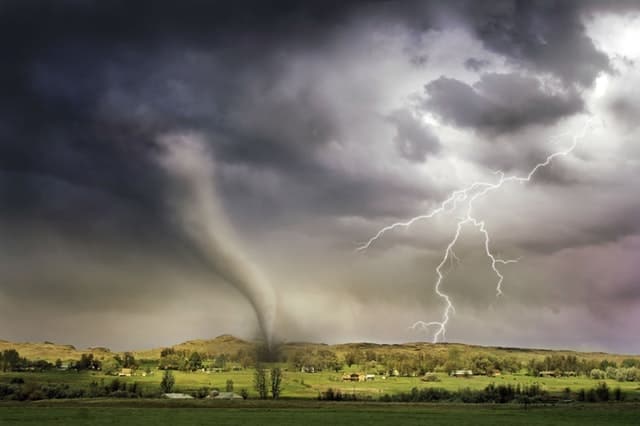 When dealing with outdoor activities what's better than just clear skies? Sunny weather, a breeze and warm but not too hot temperatures. If the said outdoor activity is being held within the day time, we hope for warm sunshine, and if the time of the activity deems to be in the darker hours, then the aspect of warm sunshine gets replaced with starry atmosphere.
Who doesn't like the calm of the night and the seemingly scarce starry skies?
In either case, the wish for clear skies remains on that list no matter what. The reason for that is quite understandable: no one wants to be unexpectedly drenched in rain, covered in snow, or worse, struck by lightning.
While the first two experiences are essentially harmless and mostly welcomed in the name of adventure during travels, the third phenomenon can be fatal in most cases. Unfortunately, it is very plausible as well, since the United States itself experiences 100,000 thunderstorms on a yearly basis, around 10,000 of which are classified as severe.
That is why, most outdoor facilities that want to protect their inhabitants and patrons invest in a lightning detection system, which can warn them of upcoming lightning storms and threats.
Being Outdoors During a Thunderstorm is Not Advisable
With these measures being taken to protect lives against lightning storms, you may have already put two and two together to know that it is not safe to be outdoors during a lightning storm, no matter if you are camping by the lake or swimming by the beach during your vacation.
While you can just accept the fact of "being indoors during lightning" only because you are being told to do so, understanding the reasons behind it is what could provide you with the conviction to protect yourself and your loved ones during lightning storms at all costs – especially when the choice you have to make is between spending some more time outdoors at your travel destination or going back to your hotel room.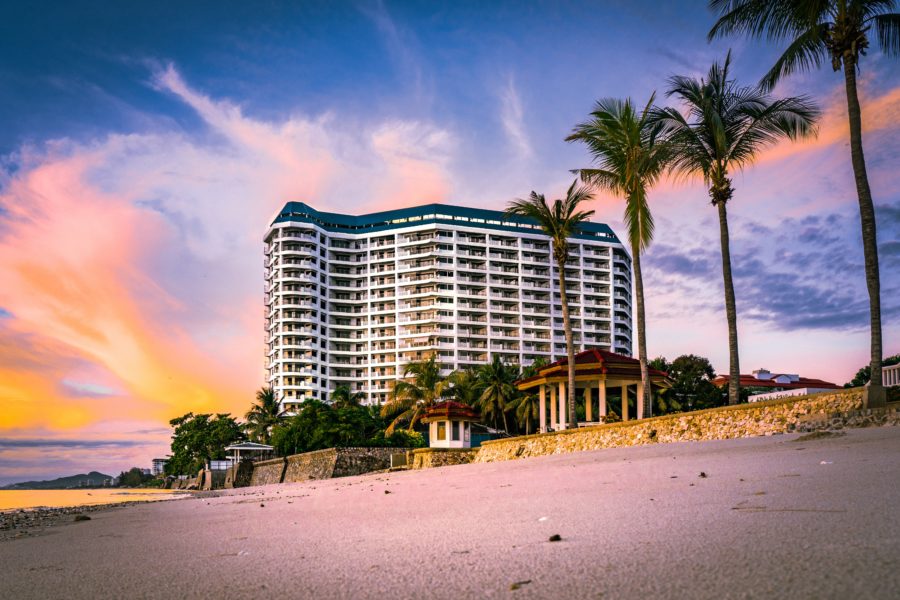 It Can Be Deadly
From 2007-2017, 328 people lost their lives to lightning strikes, all because they found themselves outdoors during an inopportune time. This is why, according to the Centers for Disease Control and Prevention (CDC), whenever you find yourself amidst an approaching or already landed thunderstorm, it is best to find yourself a shelter to ride out the storm.
In fact, the CDC is so adamant over urging people to seek out any sort of shelter than trying to be adventurous about it that it advises people to get in their car if they cannot find a concrete covered shelter in order to minimize their risks of being struck by lightning.
Putting yourself outdoors during a lightning storm is akin to swimming on a beach that has put out a shark warning. While the deadly fish may or may not attack you, the possibility of it doing so is very apparent. If you do not heed to the warnings and dive into the ocean, and if the shark decides to pay you a visit, the end results would be nothing but severe.
Lightning Storms Are Not Always Detectable Without Help
However, lightning storms cannot always be detected by the human eye and we only often know about them when they are literally over our heads. That is why, the aforementioned lightning detection procedures are important from a safety perspective, as they can warn you about lightning threats in a timely manner and save you the hassle and worry of finding shelter during a thunderstorm.
Keeping this in mind, whenever you are travelling outdoors especially during the months of summer, try to find places that have efficient warning systems such as a lightning detector in place.
And if you find yourself in the midst of a lightning storm anyway:
Go inside.
The Imperial Sand Dunes, an Exciting ATV Destination You Can Visit Within the U.S.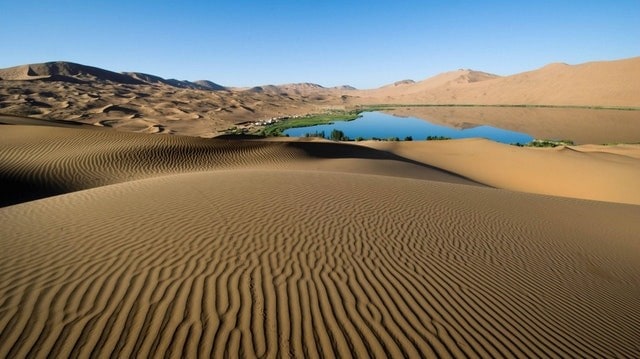 Adventure travel has gradually become one of the most sought after segments of the travel and tourism industry. Why wouldn't it be? Many people are cooped up in buildings all day poring over excel spreadsheets or going over reports. They want to have some adventure and a lot fun when they travel.
Who can pass a fun and adventurous trip up?
When it comes to adventure travel, not many things can beat ATV (all-terrain vehicle) destinations. The very thought of riding out four-wheelers powered by OEM ATV parts is exciting by itself, and once you actually experience riding an ATV through a sandy desert or a dense green forest, it is simply too enthralling to put into words.
But since not everyone has the luxury of time to travel internationally just to take an ATV ride, many of us miss out on that experience.
Fortunately, for those who are adventurous at heart but busy at life, there are a few ATV adventure destinations located right here in the U.S. At most, you would have to spare a weekend out of your busy schedule, and in return, experience the unmatched thrill that comes with an ATV spin.
And what other location could better demonstrate the best in weekend vacations and ATV rides than the famous Imperial Sand Dunes? While chances are that you must have heard about the area, you can read on for further information on what it can offer you in terms of adventure travel.

Imperial Sand Dunes
The Imperial Sand Dunes, located within the Algodones Dunes, is a large sand dune field that is located near the border that connects the U.S. state of Arizona and the Mexican state of Baja California.
The land is filled with golden sand as far as the eye could see, with the sand itself is sun-kissed and warm for anyone who travels through it. Fortunately, the soft waves of the sand can easily be swirled through an ATV, which is exactly the reason why people flock towards the Imperial Sand Dunes. They want to get a taste of the wild desert rides that the world keeps talking about. While you may have read about ATV mud tires and their off road control quality, taking ATVs for a spin into the desert would be an unmatched experience on its own.
As long as you maintain your decorum as explained by the Bureau of Land Management (BLM), you can enjoy the lands and the sights that they have to offer. You can also camp in the recreational area set aside by the BLM, so going there for a weekend and kicking back to relax while you dabble into ATV riding would be a great idea.
This chance to relax would also give you the opportunity to explore all that you can in person before you check out ATV and motorcycle components at a place like the Honda parts house for your future adventures.
All in all, by experiences provided to people in the past, the Imperial Sand Dunes proves that it has a lot to offer in terms of adventure travel. You just need to have proper planning done to make sure you get some extensive time with these sweet ATVs and the exciting desert backdrop, so you could have great memories of adventure to return home with.
Where To Travel To On Your First Surf Holiday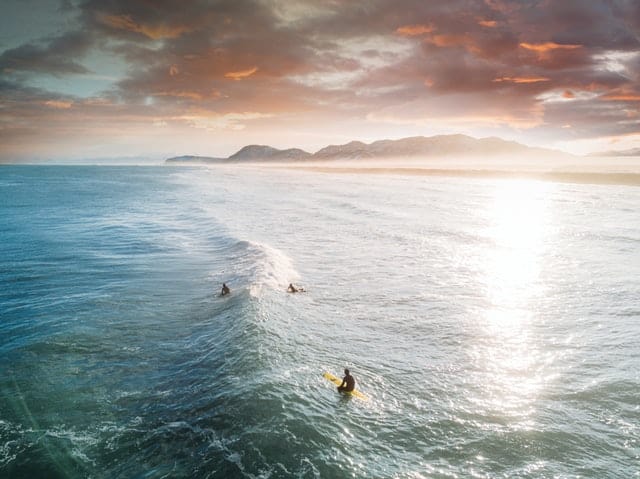 Since news broke that surfing would make its debut at the 2020 Olympics there has been a lot of interest in this surface water sport. Gone are the days when it was a sport reserved only for the weed smoking beach bums in their floral inspired board shorts. So, if you are feeling extra adventurous and would like to try surfing on your next vacation, we have rounded up the best destinations where you can ride your first wave.
Costa Rica
This populous Central American country is a surfers dream. Whether you are a seasoned pro or a beginner you are bound to catch some neat waves that reach up to 12 feet in height. If you want to take a surfing holiday, Playa Tamarindo is one of the most popular beaches to surf in Costa Rica. Be careful though, as this beach can experience strong rip currents at low tide.
Tamarindo has two main breaks for advanced surfers: Pico Pequeño a rocky point to the right of the Hotel Tamarindo Diriá and the excellent river mouth break across from Cabinas Tsunami called El Estero. The rest of the beach breaks are perfect for beginners.
Nicaragua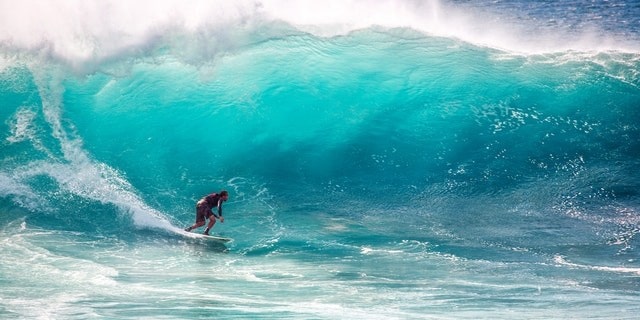 South Western Nicaragua receives 300+ days offshore wind and constant southern swells which means that this country is a surfer's dream. The entire pacific coastline in Nicaragua is peppered with amazing surf spots. From the The Boom in Northern Nicaragua to Popoyo in central Nicaragua and then all the way down to Playa Maderas in San Juan Del Sur.
Nicaragua has a wave for every level of surfer and with water temperatures averaging 27 degrees celsius, long surf sessions are always in order. There are plenty of surf camps dotted all over the country and because Nicaragua is still less developed than Costa Rica, prices are a lot lower than it's southern neighbour. Don't forget your surf equipment because you are bound to have a blast.
Portugal
Portugal isn't just famous for it's pastèis de natas, this European country also has some of the best surfing spots in the world. Super Tubos situated in Peniche, has been a favourite with locals and tourists alike. The break offers world-class surfing conditions with its hollow powerful waves, and is the site of the MEO Rip Curl Pro Portugal the World Surf League Men's Championship Tour event.
The Algarve on Portugal's southern coastline is famed for white sandy beaches and beach breaks. There are a number of great surf spots in the Alrgarve with Sagres being the epicentre of surfing in this region.
Morocco
Deep in the heart of North Africa there is a fishing vilage called Taghazout. Just north of Agadir. Which comes alive each winter with the sound of pounding pointbreaks and surf banter. It's a beautiful place with a rich Arabic culture to add  to the magic.
Taghazout is surf, surf and surf.  Taghazout is the premium surfing destination of Morocco with some iconic surf spots, like Anchor Point. Since Anchor point was first put on the surf mpa in the 1970's, Taghazout has steadily grown to become Morocco's preeminent surfing destination.
Taghazout now has a plethora of great surf camps to choose from, and all of them mainly cater to beginner and intermediate surfers.
Bali
We had to keep the best for last, Bali has been on the top of travellers favourite destinations for a long time which doesn't come as surprise. Bali has everything from sun, sea and surfing spots aplenty. Our top pick Kuta is if you are looking for a beach and resort area in the south of the island of Bali.
One of Bali's first tourist developments, it's best known for its party-centric atmosphere and surfing in the Indian Ocean. Kuta's long, consistent waves make it a popular surf spot, particularly for beginners, with plenty of outfitters offering board rentals and surf lessons.

We have been wearing out our jandals (Kiwi for flip-flops) on our travel adventures around the world since 2009. We think our blog is thought provoking and a little witty. But we have been proven wrong before. Find out more about us here...
What Are You Looking For?