East, South, West, North – 18,068km through Canada and USA (Week 4)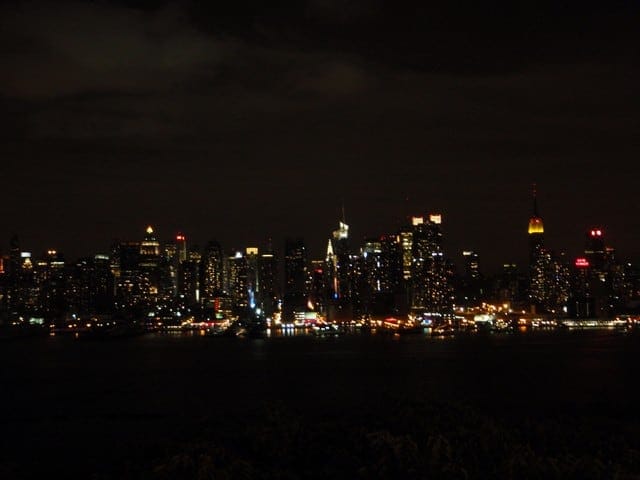 The following post relates to Week 4 of mine and Adela's road trip from Jasper in the Rocky Mountains across Canada into America and back to Vancouver covering a total of 18,068 km in just 7 weeks.
Day 22 – 25/09/2010 – We spent the morning relaxing around the camp ground and taking it easy as we watched the tide roll in.  It was really foggy so watching the tide continue to rise, and rise, and rise was pretty creepy as it covered about 15m in height up the shoreline in a matter of hours.  We had thought about walking along the beach but were glad we hadn't as we could easily have been stranded around the base of one of the cliffs very quickly.  
Our car is at the top of the 12m high bank which the tide rushed up within 2 hours
We finally headed away about 11am and drove through some beautiful areas with all the trees in full Autumn colours.  It was a great end to our drive through Canada.  A grand total of 9,100 km through Canada in just 3 weeks.  I couldn't believe our car was still going strong.
We crossed into America in the late evening and pulled in to Walmart to replenish our stocks and sleep before heading to New York tomorrow.  It was actually incredible that in the space of about 50 km from the border the size of everything had increased exponentially.  Now I don't like to be stereotypical but it seemed that the cars, houses, food portions and unfortunately some of the waists were quite significantly larger! 
Spending = $55 (petrol), $12 (USA visa), $11 (food) = $78 total.

Day 23 – 26/09/2010 –
We had planned on spending the afternoon in Boston but were anxious  that we had accommodation booked for 5 nights in New York starting from tomorrow so drove on instead decided on stopping for a bike ride at Wompatuck State Park in Massachusetts.  A nice afternoon out with no plans was exactly what we needed. 
Stopped in Jersey City for the night and checked out the New York skyline for the first time.  What a sight!  Unfortunately our cheap motel option was not as good as the views and I am pretty sure they must have been charging by the hour rather for the entire night considering the noises we heard coming from above and resulting lack of sleep…  Just a recommendation, don't pick a motel at 10pm at night based on the nightly rate advertised by the huge neon signs.
Spending = $48 (petrol), $13.75 (bridge tolls), $18 (dinner), $40 (petrol), $70 (hotel) = £188 total.
Day 24 – 27/09/2010 – NEW YORK CITY.  Once we worked out the one-system it was easy enough to find the hostel we were staying at so parked the car and high fived (not really but I wanted to) since we didn't have to do any more driving for another 4 days!  We were staying on 104th St which is located quite far from down town and in what looked like a dodgy neighbourhood.  However since we had no place to store our bikes we had to leave them chained up on the back of the car…  Surprisingly that's where the stayed the entire time.  Very impressed.
Hot Dog time in Times Square
Headed down to Times Square and were blown away by the bright city lights and the number of people milling around.  Definitely a surreal feeling after spending so much time in a small town and driving for 3 weeks just the 2 of us.  We decided to rest up early that night as we had brought 3 Day New York City Passes (highly recommend) which would get us into 55 attractions for free.  Kind of costly for $155 each but we knew that we would get our moneys worth if we saw on average 3 – 4 sights a day which was easily do-able.  
KM travelled = 19 km! (Woo hoo).
Spending = $54 (subway pass), $8 (bridge tolls), $492 (4 nights accommodation), $24 (food) = $578 total (Whoops).
Day 25 – 28/09/2010 – I love hostel breakfasts.  Most of the time they are free or you pay a few bucks and just fill up on muffins, fruit and toast or cereal.  Always a good way to make it through the morning without having to spend extra on snacks which is a sure fire way to spend your hard earned pennies.  However, this one was pretty disappointing with only stodgy muffins and croissants, but free is free.
Super jam-packed on the subway for rush hour traffic.  Felt a bit out of place amongst the suits heading downtown to work through the recession.  Got to love travel.  Spent the morning around Times Square again just enjoying the atmosphere before getting all cultural at the American Museum of Natural History to take in "one of the largest and most innovative museums in the world".  Heaps of cool exhibits.
Wandered through Central Park to the opposite side to the Metropolitan Museum of Art located on the Museum Mile.  This place is enormous with some 2 million pieces of art and 5,000 years of different cultures.  I am not usually a fan of these sorts of museums but I must say the modern art section was pretty cool and I would have loved to be able to afford some of the pieces for a house I may someday own and I am pretty sure the armoury section would look great in anyone's house!  Adela was more of a fan of the older Greek sculptures (I think for all the rude bits on display) and the European paintings.
Meet a few celebs on our way back in to the heart of New York…
The final museum of the day was at the King Tut exhibition which was travelling the world at the time and were lucky enough to have it included on our pass.  He was made the King of Egypt when he was only 9 years old and ruled for a whopping 10 years before dying when we was just 19.  Although it took a wee bit longer to stumble across his remains some 3,200 years later.
Our New York pass got us into the Empire State Building, although no line skips were allowed.  Luckily by going at night there were not the horrendous queues we had heard about so managed to get up in about half an hour.  Some amazing views over the city with thousands upon thousands of twinkling lights.  It was really peaceful being above the raw City.
Strolled back through Times Square as Adela was obsessed with the atmosphere.  I think it was more to do with the bright lights attracting her in like a moth.  Stumbled into bed absolutely buggered at 11.30pm that night.
KM travelled = 0 km by car (heaps by foot).
Day 26 – 29/09/2010 –
 Beautiful weather today which we were stoked about as we had woken up early to beat the tourist stampede to the Statue of Liberty.  Even the ferry ride across was a highlight as it gave some impressive views along the waterfront of Manhattan. 
We love all the informative signs and displays at museums and tourist attractions, so while other people are basically rushing around snapping photos and whizzing off to the next destination you can usually find us meandering along getting in everyone's way as we learn why the Statue of Liberty was built and the meaning behind it all.  (By the way, it was a gift from the French to America as a token of friendship and designed as a woman welcoming immigrants to the New World with her flame lighting the way).  
The Ellis Island guided museum tour was informative as well and the little bits you pick up from the guide are pretty neat.  We couldn't believe that 5,000 immigrants a day were flocking to America, and they only had about 10 immigration officials!  I get sick enough of airport queues so glad we didn't get stuck in one of this size.
We wandered the city taking in Wall Street and the New York Stock Exchange in the Financial District before heading to the moving tributes at the site of 9/11.  They are currently rebuilding there so unfortunately we couldn't see a lot happening.  I still remember hopping out of the pool and being told about it after swim training on the morning it happened.
Finished the informative day at the New York Police Department museum learning about the different gangs and criminals throughout the history of New York.  
Before we jumped on a 90 foot sailing boat to cruise the harbour and watch the sun set over Manhattan.  Such a relaxing way to finish another day on our feet with cocktails and amazing views across the water.  A definite highlight so far.
Spending = $20 (drinks), $7 (lunch), $10 (lunch) = $37 total.
Day 27 – 30/09/2010 – Really muggy, windy and low cloud this morning but were just glad it was not raining especially as we headed to the Rockefeller Centre first thing to go to the "Top of the Rock".  We were looking forward to checking out the daytime views over the city but with the low clouds sitting right at viewing platform level we had no luck.  We were photographed by some journalists though that were reporting on the stormy weather.  (Can't have been that bad as we were still in jandals…)


Jumped on a tour of Radio City, which is the largest theatre in North America, and home to the world famous Rockettes who are legendary for doing the high-kick can-can in sync.  I was more impressed by the actual stage though and the mechanics behind it which allows the stage to move up and down and round and round.  It was also the first tour I have been on where the take you into the bathrooms.  They were nice though!
Lounge and powder room in the girls toilets at Radio City
Had to visit the Notre Dame Cathedral of New York, but unfortunately our volunteer tour guide turned out to be a local old man who basically just loved to give free tours but didn't know too much about the actual Cathedral.  Quite hilarious though as we wandered around asking questions and he just diverted a lot of them to talk about other bits and pieces.  We did learn though that it's the biggest in North America (typical) and could fit the entire Statue of Liberty in it standing up!
Queued up in Times Square at the half-price ticket counter to get some tickets to the Addams Family musical.  Ended up getting prime seats and was well worth lining up for an hour and a half as the show was very funny and a bit of a different take on the usual genre and theme of the  Addams Family movies and TV shows.  Gomez had to be the highlight.
Day 28 – 01/10/2010 – Rubbish weather again this morning and unfortunately time to check out of our hostel back to the car.  We had planned on riding around Central Park for the rest of the day but was way too wet unfortunately so pigged out at the free breakfast and said goodbye to New York City.
As a recap, my three favourites would have to be:
1 – The Addam's Family on Broadway;
2 – Times Square and the atmosphere around the heart of the City; and
3 – Surprisingly the Modern Art Gallery at Metropolitan Museum of Art.
1 – The Cruise on the 90 foot sailing boat (and cocktails);
2 – The Addam's Family musical; and
All in all a great start to our road trip across America.  Plus we managed to knock off 3 states, New York, New Jersey and Pennsylvania, as we drove straight to Ohio.  
Spending = $26 (car parking), $30 (petrol), $24 (food) = $80 total.
Weekly KM travelled = 2207 km total.
Weekly Spending = $1245 total.
How to Make the Most of Your Travels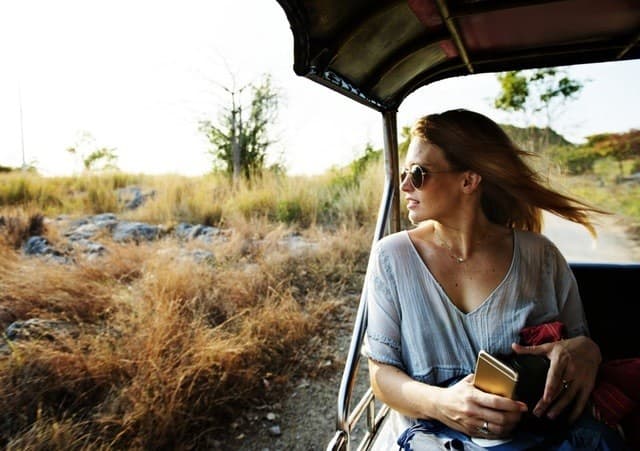 Traveling is a very liberating and fun experience. Not only do you get to see some incredible sights, taste some amazing foods, and hear sounds you might never have heard before, but you also get to know the people who live in such exotic places. There are 7.6 billion people in the world, and we have created a complex, fascinating collection of cultures that truly need to be experienced to be understood. There is so much potential when you travel, but you need to make the most of your time abroad in order to appreciate it truly. Staying at a hotel the whole time won't let you learn about places like Egypt, Israel and Peru, it will only give you a taste of what another resort is like. To truly make the most of your travels, you need to:
Get Out There: Taking Tours
If you aren't comfortable jetting off on your own, that's okay! There are tours and packages available that will ensure you have a safe and comfortable trip. For instance, you can extend your South Africa trip and take all-inclusive tours to Israel. This means you get a return flight, your hotel rooms booked, and your food covered all on top of great guides to show you around the most ancient of cities. These kinds of tours allow you to experience the world with the comfort and peace of mind that comes when an experienced travel agency has arranged everything.
Explore at Your Own Pace: Going Off on Your Own
When you're experienced enough with traveling the area, you can then go off on your own. When you do, opt for slow travel. This means that instead of trying to see all the top sights in a week, you stay for a longer period of time and explore a smaller area at greater length. Not only is this slower travel better for the environment, but it's also better for your health, and you'll gain more insight from your trip.
Do Your Research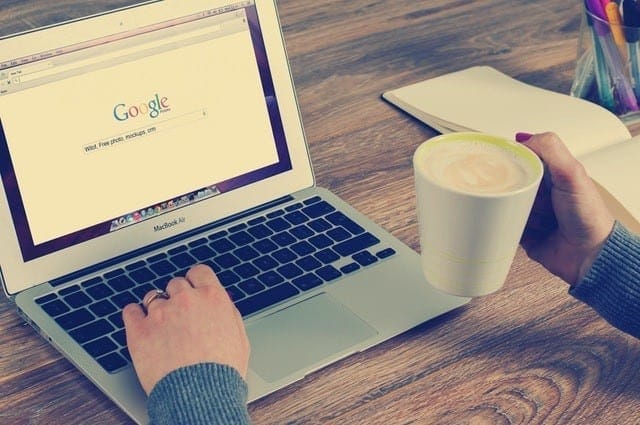 Many activities will have to be booked in advance. Therefore, you'll need to read up on the activities in advance, so you know the scams you should avoid and the best offers available to you. You should also read up on common dos and don'ts. For instance, you shouldn't take cabs that aren't arranged for you through your hotel.
Document It!
Memories only last so long before they begin to fade, which is why you need to document your travels. Take photos, video, and most of all, keep a journal. This can be on paper or on your phone, but write down everything that you have done that day. Write down what you've done and what you felt. This will be the best souvenir that you can take home with you.
Traveling is an amazing experience, but you need to do your research so that you can find the best tours, key information, and safety tips. The more prepared you are and the more you know, the more you'll get out of your journey.
Travel Photography – Most Photogenic Places in New Zealand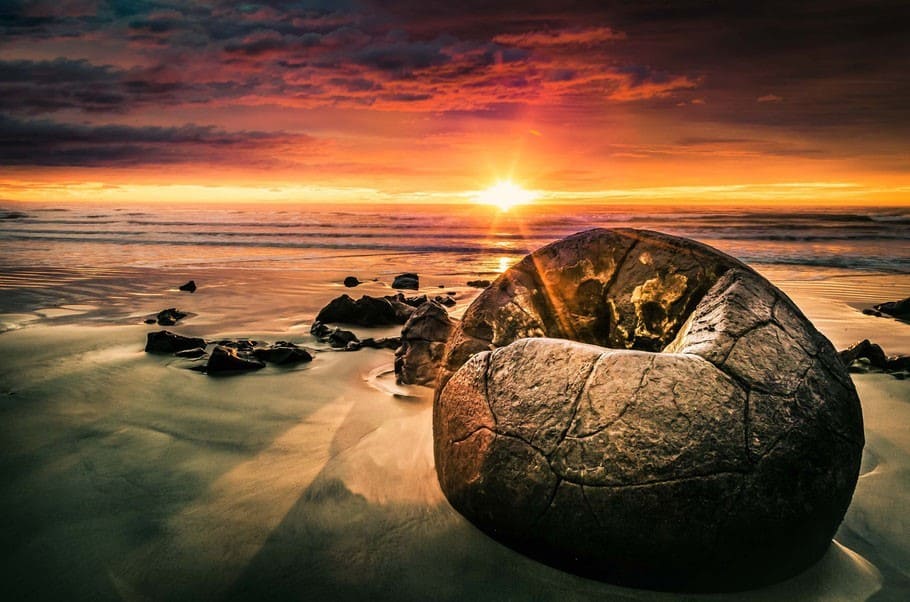 If there is a place in the world no nature enthusiast should miss no doubt the South Island of New Zealand it is. The landscapes there are simply breathtaking, so diverse you can't imagine such a small country has it all. Throughout this wonderful island are stunning beaches and thrilling waterfalls, turquoise lakes and snow-capped mountains; the list is literally endless. Although so small you only need a few hours to traverse, you a likely to spend days in the blissful amazement of this country.
Take your camera with you. This is a place to remember through the rest of your lifetime. In that regard, below are the most photogenic places on The South Island of New Zealand.
Moeraki Boulders
Found on Koekohe Beach, these strange-looking, large spherical concretions rank among nature's oddest and astonishing sights. Eroded from the shoreline, some of these boulders are up to 2 meters in diameter. The best time to view these natural wonders is at sunset, and some visitors say they look like dragon eggs waiting to hatch.
Marlborough Sounds, New Zealand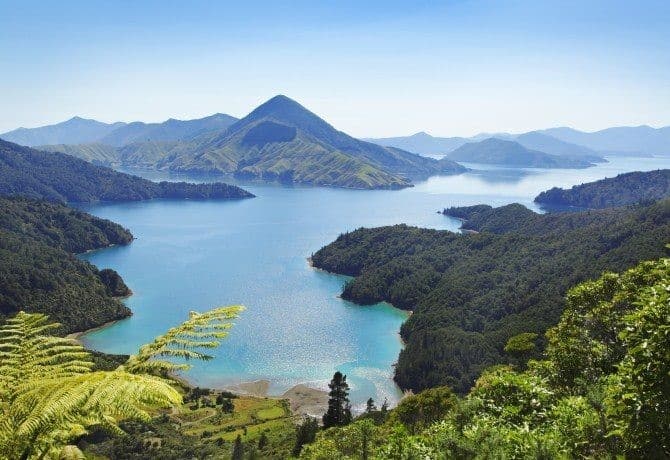 At the top end of the South Island, you'll find an amazing geological occurrence. The Marlborough Sounds are a collection of sunken river valleys, where the ocean has reclaimed the land. The stunning contrast of thick forested hills sinking steeply into the ocean creates some wonderful opportunities for photography.
Church of the Good Shepherd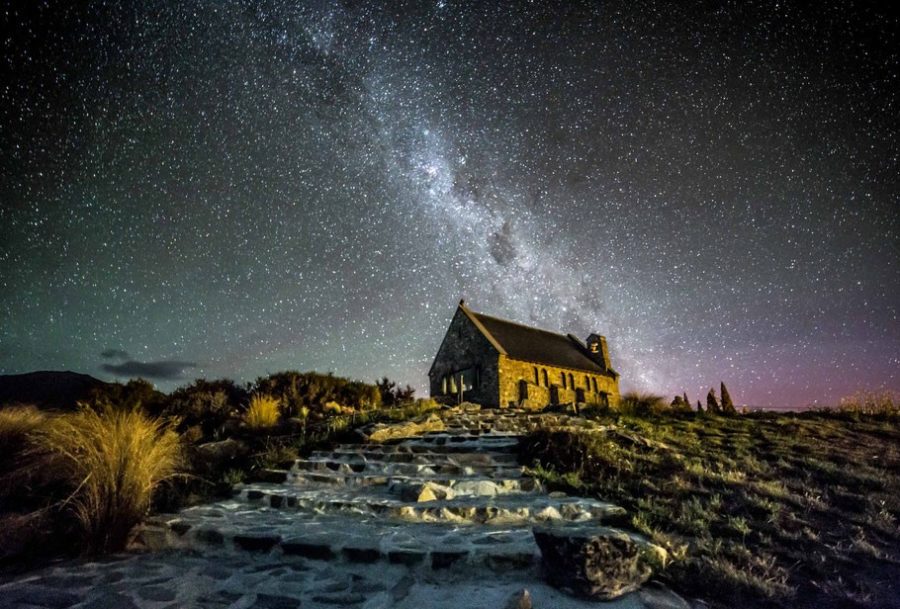 One of the most visited historical sites in New Zealand, the Church of the Good Shepherd is located in Mackenzie Country area. Located right within the international dark sky reserve in, the placement of the church means you can capture some of the most amazing astrophotographical shots imaginable. Any astrophotography enthusiast visiting must see this little chapel, located in the famous Tekapo region.
St Clair's Beach – Dunedin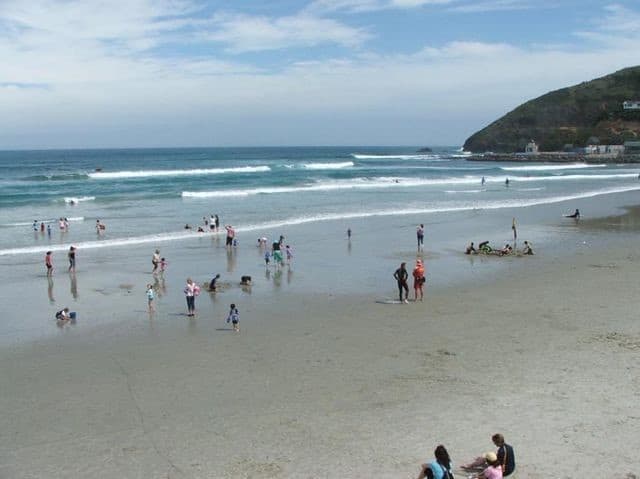 St. Clair's is a stunningly beautiful sandy beach, one of the many sweeping along Dunedin's eastern suburbs. As well as being a highly popular surfing spot, St. Clair's Beach is home to tourist's bars, café's and relaxing saltwater outdoor heated swimming pools. At the end of the beach stand old wooden poles, and there is most photographers' favourite spot.
Purakaunui Waterfalls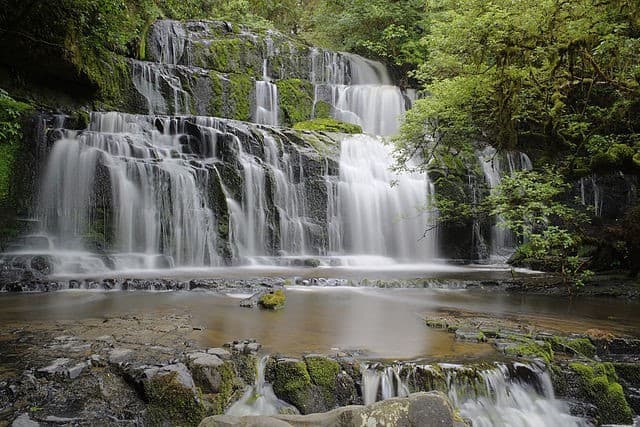 The Caitlins region is an absolute delight for nature photographers, with countless beautiful locations to visit. One of the best in the region is the Purakaunui Waterfalls. Found at the southern tip of the country, the crystal cascade of water contrasts beautifully with the mossy green rock and lush vegetation it cuts through.
Lake Pukaki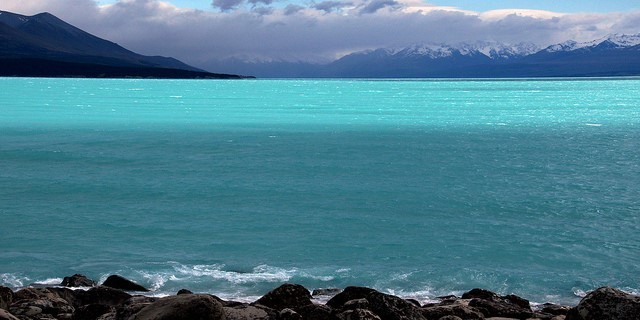 Lake Pukaki, with its amazingly ice blue 180 square kilometer water expanse provides breathtaking colour combinations across a backdrop of snowy mountain ranges. You could be forgiven for thinking you'd suddenly ended up in the Canadian ranges as the scenery is very similar.
Lupin Flowers in Tekapo
On December, during the summer's peak, pretty beautiful lupin flowers buoyantly bloom for up to six weeks, offering a very fantastic view for nature kids. Each summer these flowers turn into startling bright colours, calling masses of photographers and tourists. Mostly found at the beautiful shores of Lake Tekapo as well as the nearing zones, these wonder flowers flourish best in the first two weeks of the month.
Mount Roy
Hikers have a reason to smile whenever they visit the Southern Island of New Zealand. Mount Roy is the place that, besides offering an iconic viewpoint of the Lake Wanaka, stands out as a wonderful area for exciting day hikes. Up there, you get amazing views to the landscape below, which savvy photographers cannot miss.
Hooker Glacier Lake
At the foot of Mount Cook is the Hooker Glacier Lake, an all-year-round stunner you cannot afford to miss while visiting this incredible country. However, most experts recommend winter as the most suitable time for photo taking.
Lake Matheson
Planted at the centre of Glacier Country and Westland National Park, this lake provides a pretty sight. It was formed 14,000 years ago through glaciations. Its surrounding is rich in ancient native forests that are also a favourite phenomenon for photographers. Lake Matheson mirrors Mount Tasman and Mount Cook—two of the highest peaks in New Zealand.
Milford Sound
Milford Sound receives quite much rainfall. The annual estimates are up to an amazing 6.8 meters, making it among the very wettest spots of New Zealand. Due to such high rains, the area is adorned with pretty spectacular waterfalls, many of them cascading into the photo famous fjord on wet days. Milford Sound is found in the Fiordland National Park.
Devil's Punchbowl Waterfall
Anyone would be excited to see and photograph the Devil's Punchbowl Waterfall. It is the largest waterfall in the land, standing at 131 meters. It is surely worthy visiting, but remember to take rain jacket. You likely will get wet.
The Remarkables
As suggests the name, this is a truly remarkable place. Featuring a rare scene of mountain range, the Remarkables are located next to Queenstown. Moreover, around this top photogenic zone is one of the finest ski fields the island boasts of.
Bennett's Bluff, Glenorchy Road
Bennett's Bluff is a popular viewpoint along one of the impressive drives through New Zealand. Glenorchy Road runs from Queenstown to Glenorchy. This particular viewpoint impressively overlooks the Pig and Pigeon Islands, as well as Lake Wakatipu.
The Wanaka Tree
The Wanaka is a symbolic willow tree located off Lake Wanaka shore line. It is claimed to be among the most photographed trees the world over, making it one of the most photogenic places in The Southern Island of New Zealand.
Franz Josef Glacier Valley
This is one of the major attractions on the island's west coast, an ice glacier descending 12 kilometres. It starts in the high peaks coming down through rainforest to a mere 300 meters above the sea level.
Despite being a small country, New Zealand is one of the most exciting places to visit in the world. You cannot finish in a day or even two, for every corner you go, you will want to take a photo.
Summer Events to check out in Surfers Paradise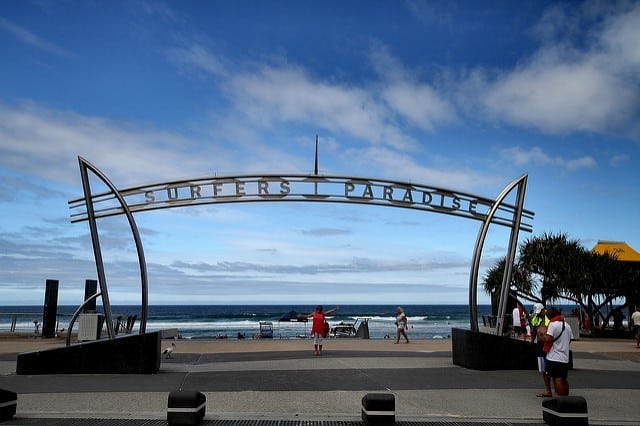 The weather is already heating up on the Gold Coast and everyone is getting ready for some hot days on the beach. Christmas is just around the corner and with it all the big summer events and festivals that happen at this time of year. Surfers Paradise is at the centre of it all and makes a great base for exploring the Gold Coast and attending the events on the Gold Coast's summer schedule. There is plenty of places to stay in Surfers Paradise, so book yourself a room and check out some of these fantastic summer events.
Australian PGA Championship
Pacific Pines Resort is one of the premier golf courses in Australia. The country's biggest golf tournament will make its way here from the 30th of November until the 3rd of December, where the best golfers from Australia and overseas will compete for the title. This is a must attend event for golfers, and there will be plenty of food and entertainment on offer across the four days.
Beachfront Markets
The foreshore in Surfers Paradise comes alive every Wednesday, Friday and Sunday night, with over 100 market stalls filling up the esplanade. The iconic Beachfront Markets will continue throughout the summer and provides the perfect opportunity to get out and about on those warm summer nights, browse the stalls for some unique buys, and then head out on the town for dinner.
Christmas in Surfers Paradise
Experience Christmas in true Aussie style by attending the popular Christmas in Surfers Paradise event that fills up Cavill Mall from the 13th – 24th of December. The entire mall is transformed into a festive wonderland, Surfers style. Even Santa himself will be wearing boardies and travelling in a surf boat sleigh. The kids will love getting to visit Santa in the mall, and the whole event ends with the popular Carols on the Beach on the 23rd of December. Where else in the world can you experience Christmas Carols on the beach on a hot summer's night?
New Year's Carnival
Surfers Paradise is one of the best places to celebrate the New Year in the country. The New Year's Carnival happens on the foreshore of Surfers Paradise across five days from the 27th of December until the 1st of January. It will be one big celebration with lots of rides and fun filled activities, music and more. On New Year's Eve, you can enjoy massive fireworks displays over the water, with three different displays lighting up the skies above the Gold Coast. There will even be an earlier fireworks display for the little ones. This is definitely the place to be to bring in the New Year.
Magic Millions Carnival
One of the first big events to check out in 2018 will be the extravagant Magic Millions Carnival. On from the 7th until the 13th of January, the Magic Millions Carnival is the premier event of the summer horse racing season. This is a $10 Million horse race and it is sure to be a huge event, with all the glitz and glamour and socialising that goes with it. On the 9th of January, head to the Surfers Paradise Foreshore for the Barrier Draw, where you can watch the horses on the sand and enjoy food and beverages from the stalls. The big race day will be held on the 13th of January.
Burleigh Pro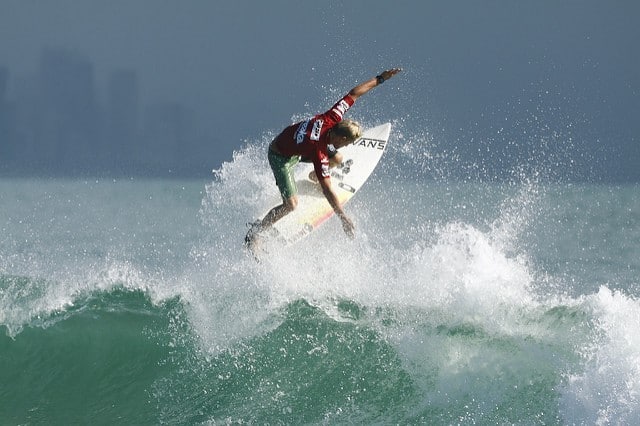 Surfing is huge on the Gold Coast and one of the best surf spots is at Burleigh Heads. The Burleigh Pro has grown to become one of the biggest surfing competitions in Australia and will see some of the world's top surfers compete for the title. Local surfers and visitors should definitely attend this one. The Burleigh Pro will be held from the 25th – 28th of January.
Sand Safari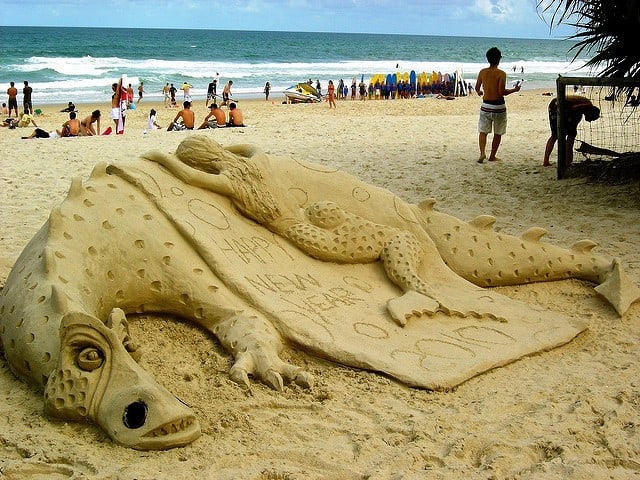 One of the more unique and interesting events to check out this summer will be the 2018 Sand Safari. This arts festival focuses on Australia's talented sand sculptors, who will compete in the Australian Sand Sculpting Championships. These sand artists carve out incredible, often life sized sculptures entirely of sand, and you will often be truly awed by what they are able to create. The main sculpture competition takes place on the beach along the Surfers Paradise foreshore, however this is a big event from the 2nd to the 25th of February, and you will be able to find special sand sculpture exhibits all over Surfers Paradise.
Summer of Surf
The Summer of Surf is a massive event which will see the country's best Ironmen and Ironwomen compete in a gruelling six discipline event across six rounds, including the highlighted IronMan and IronWoman competitions. These athletes are the epitome of endurance, and the competition will hit Surfers Paradise for round five of the competition on the 3rd and 4th of February.
The Village Markets
Burleigh Heads is one of the most picturesque and laid back places on the Gold Coast and well worth heading to for a few hours. A good time to visit is during the twice monthly Village Markets which have become an integral part of the Burleigh atmosphere. This popular and laid back market has a beachy, artsy feel to it, and you will find all kinds of unique buys here from the many stalls on offer. Street food stalls are also a big thing here so you can sample some delicious delicacies while browsing the stalls. Finish the day by relaxing on the beach, or sit down for a drink at the Burleigh Surf Club.
Whether you're looking for a destination for a family holiday or just wanting a quick getaway to unwind this summer, Surfers Paradise is a great choice. With so much happening from cultural night markets to world class sporting events, you are sure to find something of interest in this iconic Gold Coast location.

We have been wearing out our jandals (Kiwi for flip-flops) on our travel adventures around the world since 2009. We think our blog is thought provoking and a little witty. But we have been proven wrong before. Find out more about us here...