East, South, West, North – 18,068km through Canada and USA (Week 4)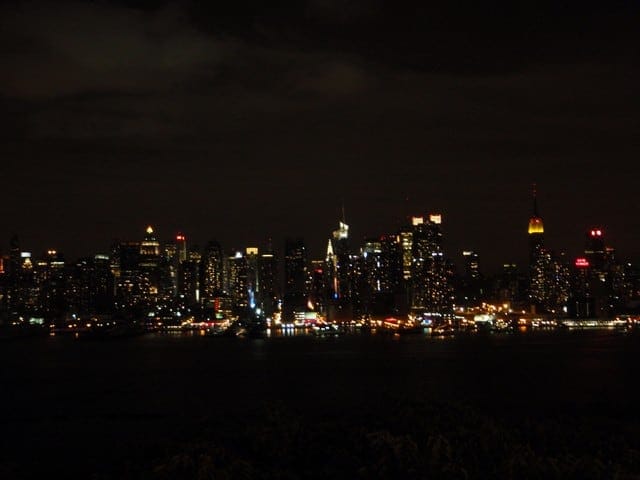 The following post relates to Week 4 of mine and Adela's road trip from Jasper in the Rocky Mountains across Canada into America and back to Vancouver covering a total of 18,068 km in just 7 weeks.
Day 22 – 25/09/2010 – We spent the morning relaxing around the camp ground and taking it easy as we watched the tide roll in.  It was really foggy so watching the tide continue to rise, and rise, and rise was pretty creepy as it covered about 15m in height up the shoreline in a matter of hours.  We had thought about walking along the beach but were glad we hadn't as we could easily have been stranded around the base of one of the cliffs very quickly.  
Our car is at the top of the 12m high bank which the tide rushed up within 2 hours
We finally headed away about 11am and drove through some beautiful areas with all the trees in full Autumn colours.  It was a great end to our drive through Canada.  A grand total of 9,100 km through Canada in just 3 weeks.  I couldn't believe our car was still going strong.
We crossed into America in the late evening and pulled in to Walmart to replenish our stocks and sleep before heading to New York tomorrow.  It was actually incredible that in the space of about 50 km from the border the size of everything had increased exponentially.  Now I don't like to be stereotypical but it seemed that the cars, houses, food portions and unfortunately some of the waists were quite significantly larger! 
Spending = $55 (petrol), $12 (USA visa), $11 (food) = $78 total.

Day 23 – 26/09/2010 –
We had planned on spending the afternoon in Boston but were anxious  that we had accommodation booked for 5 nights in New York starting from tomorrow so drove on instead decided on stopping for a bike ride at Wompatuck State Park in Massachusetts.  A nice afternoon out with no plans was exactly what we needed. 
Stopped in Jersey City for the night and checked out the New York skyline for the first time.  What a sight!  Unfortunately our cheap motel option was not as good as the views and I am pretty sure they must have been charging by the hour rather for the entire night considering the noises we heard coming from above and resulting lack of sleep…  Just a recommendation, don't pick a motel at 10pm at night based on the nightly rate advertised by the huge neon signs.
Spending = $48 (petrol), $13.75 (bridge tolls), $18 (dinner), $40 (petrol), $70 (hotel) = £188 total.
Day 24 – 27/09/2010 – NEW YORK CITY.  Once we worked out the one-system it was easy enough to find the hostel we were staying at so parked the car and high fived (not really but I wanted to) since we didn't have to do any more driving for another 4 days!  We were staying on 104th St which is located quite far from down town and in what looked like a dodgy neighbourhood.  However since we had no place to store our bikes we had to leave them chained up on the back of the car…  Surprisingly that's where the stayed the entire time.  Very impressed.
Hot Dog time in Times Square
Headed down to Times Square and were blown away by the bright city lights and the number of people milling around.  Definitely a surreal feeling after spending so much time in a small town and driving for 3 weeks just the 2 of us.  We decided to rest up early that night as we had brought 3 Day New York City Passes (highly recommend) which would get us into 55 attractions for free.  Kind of costly for $155 each but we knew that we would get our moneys worth if we saw on average 3 – 4 sights a day which was easily do-able.  
KM travelled = 19 km! (Woo hoo).
Spending = $54 (subway pass), $8 (bridge tolls), $492 (4 nights accommodation), $24 (food) = $578 total (Whoops).
Day 25 – 28/09/2010 – I love hostel breakfasts.  Most of the time they are free or you pay a few bucks and just fill up on muffins, fruit and toast or cereal.  Always a good way to make it through the morning without having to spend extra on snacks which is a sure fire way to spend your hard earned pennies.  However, this one was pretty disappointing with only stodgy muffins and croissants, but free is free.
Super jam-packed on the subway for rush hour traffic.  Felt a bit out of place amongst the suits heading downtown to work through the recession.  Got to love travel.  Spent the morning around Times Square again just enjoying the atmosphere before getting all cultural at the American Museum of Natural History to take in "one of the largest and most innovative museums in the world".  Heaps of cool exhibits.
Wandered through Central Park to the opposite side to the Metropolitan Museum of Art located on the Museum Mile.  This place is enormous with some 2 million pieces of art and 5,000 years of different cultures.  I am not usually a fan of these sorts of museums but I must say the modern art section was pretty cool and I would have loved to be able to afford some of the pieces for a house I may someday own and I am pretty sure the armoury section would look great in anyone's house!  Adela was more of a fan of the older Greek sculptures (I think for all the rude bits on display) and the European paintings.
Meet a few celebs on our way back in to the heart of New York…
The final museum of the day was at the King Tut exhibition which was travelling the world at the time and were lucky enough to have it included on our pass.  He was made the King of Egypt when he was only 9 years old and ruled for a whopping 10 years before dying when we was just 19.  Although it took a wee bit longer to stumble across his remains some 3,200 years later.
Our New York pass got us into the Empire State Building, although no line skips were allowed.  Luckily by going at night there were not the horrendous queues we had heard about so managed to get up in about half an hour.  Some amazing views over the city with thousands upon thousands of twinkling lights.  It was really peaceful being above the raw City.
Strolled back through Times Square as Adela was obsessed with the atmosphere.  I think it was more to do with the bright lights attracting her in like a moth.  Stumbled into bed absolutely buggered at 11.30pm that night.
KM travelled = 0 km by car (heaps by foot).
Day 26 – 29/09/2010 –
 Beautiful weather today which we were stoked about as we had woken up early to beat the tourist stampede to the Statue of Liberty.  Even the ferry ride across was a highlight as it gave some impressive views along the waterfront of Manhattan. 
We love all the informative signs and displays at museums and tourist attractions, so while other people are basically rushing around snapping photos and whizzing off to the next destination you can usually find us meandering along getting in everyone's way as we learn why the Statue of Liberty was built and the meaning behind it all.  (By the way, it was a gift from the French to America as a token of friendship and designed as a woman welcoming immigrants to the New World with her flame lighting the way).  
The Ellis Island guided museum tour was informative as well and the little bits you pick up from the guide are pretty neat.  We couldn't believe that 5,000 immigrants a day were flocking to America, and they only had about 10 immigration officials!  I get sick enough of airport queues so glad we didn't get stuck in one of this size.
We wandered the city taking in Wall Street and the New York Stock Exchange in the Financial District before heading to the moving tributes at the site of 9/11.  They are currently rebuilding there so unfortunately we couldn't see a lot happening.  I still remember hopping out of the pool and being told about it after swim training on the morning it happened.
Finished the informative day at the New York Police Department museum learning about the different gangs and criminals throughout the history of New York.  
Before we jumped on a 90 foot sailing boat to cruise the harbour and watch the sun set over Manhattan.  Such a relaxing way to finish another day on our feet with cocktails and amazing views across the water.  A definite highlight so far.
Spending = $20 (drinks), $7 (lunch), $10 (lunch) = $37 total.
Day 27 – 30/09/2010 – Really muggy, windy and low cloud this morning but were just glad it was not raining especially as we headed to the Rockefeller Centre first thing to go to the "Top of the Rock".  We were looking forward to checking out the daytime views over the city but with the low clouds sitting right at viewing platform level we had no luck.  We were photographed by some journalists though that were reporting on the stormy weather.  (Can't have been that bad as we were still in jandals…)


Jumped on a tour of Radio City, which is the largest theatre in North America, and home to the world famous Rockettes who are legendary for doing the high-kick can-can in sync.  I was more impressed by the actual stage though and the mechanics behind it which allows the stage to move up and down and round and round.  It was also the first tour I have been on where the take you into the bathrooms.  They were nice though!
Lounge and powder room in the girls toilets at Radio City
Had to visit the Notre Dame Cathedral of New York, but unfortunately our volunteer tour guide turned out to be a local old man who basically just loved to give free tours but didn't know too much about the actual Cathedral.  Quite hilarious though as we wandered around asking questions and he just diverted a lot of them to talk about other bits and pieces.  We did learn though that it's the biggest in North America (typical) and could fit the entire Statue of Liberty in it standing up!
Queued up in Times Square at the half-price ticket counter to get some tickets to the Addams Family musical.  Ended up getting prime seats and was well worth lining up for an hour and a half as the show was very funny and a bit of a different take on the usual genre and theme of the  Addams Family movies and TV shows.  Gomez had to be the highlight.
Day 28 – 01/10/2010 – Rubbish weather again this morning and unfortunately time to check out of our hostel back to the car.  We had planned on riding around Central Park for the rest of the day but was way too wet unfortunately so pigged out at the free breakfast and said goodbye to New York City.
As a recap, my three favourites would have to be:
1 – The Addam's Family on Broadway;
2 – Times Square and the atmosphere around the heart of the City; and
3 – Surprisingly the Modern Art Gallery at Metropolitan Museum of Art.
1 – The Cruise on the 90 foot sailing boat (and cocktails);
2 – The Addam's Family musical; and
All in all a great start to our road trip across America.  Plus we managed to knock off 3 states, New York, New Jersey and Pennsylvania, as we drove straight to Ohio.  
Spending = $26 (car parking), $30 (petrol), $24 (food) = $80 total.
Weekly KM travelled = 2207 km total.
Weekly Spending = $1245 total.
The Best Destinations For Sun, Splendour, And Sightseeing
Whilst an explorer should be seeking eye-opening experiences on his or her travels, there's no denying that a healthy dose of sun helps to make the adventure a little more enjoyable. There are heaps of cold destinations (Greenland, Russia, and even England) that are visually stunning and a lot of fun to explore, but we're going to talk about some of the hotter places on the planet that have a lot to offer in terms of sightseeing. You might as well have the perk of sunshine and warm weather whilst you're exploring the world, right? After all, there's no reason as to why you can't relax during a big excursion. That being said, you need to find some destinations that meet all the criteria we've mentioned. If you've no idea where to go on such a travelling experience then you should check out these top destinations for sun, splendour, and sightseeing.
California, United States.
California fits the bill perfectly when it comes to a place that promises endless sunshine and a lot of things to do. There are many beautiful places to visit in the U.S. that promise sunshine and adventure, but this state is a common favourite for both domestic and international travellers. And there's good reason for that – we'll prove it to you. First of all, no tour of this gorgeous state is complete without a visit to Los Angeles. The city of L.A. is unlike anywhere else in the world. You should start by exploring Hollywood, as it's something that everyone should do once. You'll get an intriguing look into the world's most famous films and actors behind the veil – and the Hollywood Hills are worth exploring for a look into the natural beauty surrounding this area. But once you've seen the intriguing truth of this surreal place, you should head into the heart of L.A. You'll feel as if you've entered a different world. Whether you head to sunny Venice Beach or the busy downtown area, there's so much to do. Find the Grand Central Market if you want a quirky L.A. dining experience; there's often live music to go with the food. And this is only one city of many to explore in the sunny state of California. Make sure you had to San Francisco too.
Victoria, Australia.
If you want a real adventure in one of the sunniest places on earth then you need to visit Australia. It's a huge and incredibly intriguing country with desolate uninhabited areas and dense cities that are heaving with people and things to do. The land down under finds the perfect balance when it comes to a destination that promises both natural beauty and lively culture. Whether you want to explore vast unexplored wilderness or a glitzy modern city, Australia has it all. The state of Victoria in the south-east is definitely the best place to start your journey, though. You should head to the Great Ocean Road for a journey that's both scenic and historically relevant (the road is the world's largest war memorial). You'll get to see the Twelve Apostles along the way (ginormous limestone stacks that have become an iconic landmark in their own right) and the bewilderingly beautiful towns of Port Fairy and Portland. You'll even have the opportunity to see whales and other fantastic sea life if you pay attention to the ocean at your side.
But the natural side of Victoria is only the very surface of what this state has to offer. You can expect sun and sweltering wherever you go and whatever you do in this massive state, but you probably want a little more than that out of your adventure. After all, you've travelled to such an exciting part of the world. This isn't any ordinary beach holiday. You should head to the city of Melbourne if you want to see the vibrant and lively side of this state. The capital city boasts such a powerful modern-day and historical culture. You should visit The State Library of Victoria and head into the La Trobe Reading Room if you want to see both mesmerising architecture and a fascinating place. The Princess Theatre also boasts sublime architecture and a whole heap of wonderful performances to enjoy once you step inside. Once you've had your fill of culture and entertainment in Melbourne, you should definitely try some of the fantastic cuisine that the city has to offer. Check out www.vamos.net.au if you like the idea of eating at a tapas bar in Melbourne's theatre district. This is just one example of a dining establishment that is influenced by cultures from around the world. The point is that Melbourne is one of the most fascinating places to visit in the state of Victoria. If you want a diverse and extensive experience of Australia with the perk of near-permanent sunshine then this is the place to go.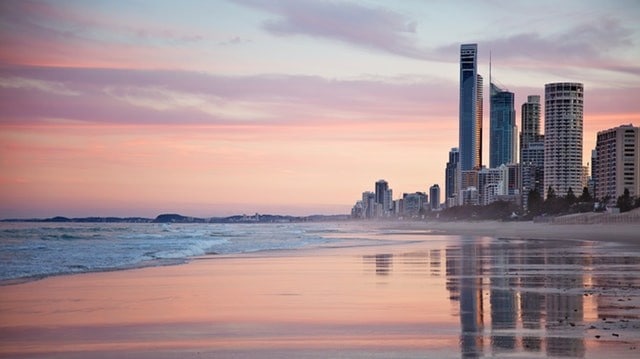 Barcelona, Spain.
You can't explore the sunny cities of the world without visiting Barcelona. It's not only a sunny and vibrant city – it's a sunny and vibrant Spanish city. The culture that pours out of every building is part of what makes this city such a beautiful place to visit. As explained over at www.traveller.com.au, the work of Gaudi is part of what makes Barcelona so stunning. This famous Spanish architect designed so many of the unique aspects of the city. In fact, La Sagrada Familia is a gargantuan church that he designed and it's still being built today (nearly a century has passed since his death). As suggested over at www.tripadvisor.com.au, you might want to take a private tour of the city if you want to get a full experience of the place.
The Kruger National Park, South Africa.
Whilst it's not a continent that tourists explore as extensively as some other regions of the world, Africa boasts a lot of natural beauty along with sweltering heat. And the country of South Africa is definitely a fascinating place to visit if you're looking for an enriching and educational experience combined with the chance to see some visually awe-inspiring sights. The Kruger National Park, in particular, is one of the most beautiful locations in the country. We've discussed it before, but it's worth discussing again. If you want to see stunning animals in their natural habitat then this is the place to go. There's something about seeing cheetahs, giraffes, monkeys, elephants, and many other stunning creatures in their natural habitat that fills you with a sense of elation. It's an incredible experience.
Tips That Will Help You Make More of Your Trip To Thailand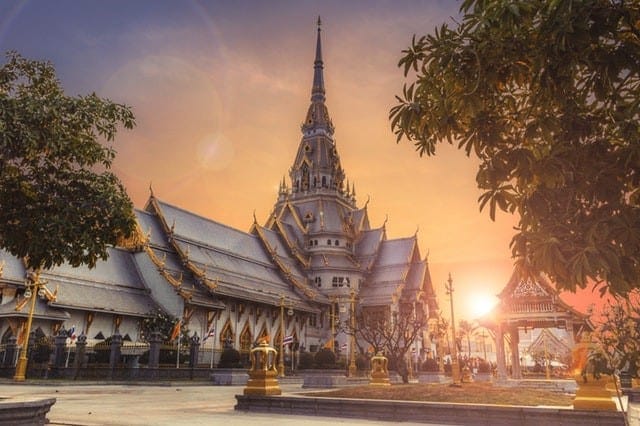 Are you thinking of taking a big trip to Thailand this year? If so, you need to learn a bit more about what you should do and what you should expect when you eventually get there. There's something for everyone in Thailand; it's that kind of country. But making the most of it and knowing the key attractions and ways to spend your time is important, so read on to learn about this and more.
Remember, You'll Get Further When You Smile 
Manners matter a lot in Thailand, and there are certain things you should never do. Pointing at people with your foot is seen as a sign of disrespect, as is touching another person's head. So make sure you don't do that. You will probably notice that Thai people smile a lot, so you should do the same. Being positive and smiling when you meet new people will help you go a lot further.
Explore the Markets and Don't Forget to Haggle
Markets are a big deal in Thailand, and experiencing them for yourself is something you won't forget. There are the conventional markets that are very loud and busy, and there are also floating markets that are navigated by boat, as you can see below. Whichever type of market you visit, soak in the atmosphere and don't forget to haggle because it's expected of you.
Sample the Street Food, But Do So Carefully
Street food is abundant in Thailand, and it can help you to get a taste of the real thailand by eating what the locals eat. As you walk through the streets, the smell of the street food will hit you first, but before you tuck in, make sure you take care and eat safely. Seek out food that has been cooked freshly in front of you and not the food that's been left sitting around.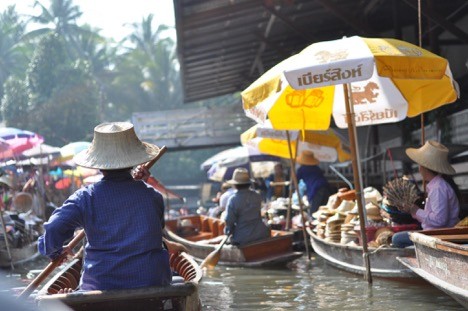 Find Time to Relax and Slow Down
Thailand can be a fast-paced and overwhelming place to visit, but you can't let it get the best of you. If you want to experience the country to the max, you need to find time to relax and slow things down a little. The Shiva Samhita is a classic Thai text on yoga, so maybe you should take some inspiration from it and find time to do some yoga. You'll find plenty of courses there to help you.
Don't Miss the Nation's Many Beautiful Temples
Thailand's temples are not to be missed. Anyone who's interested in religion, spiritualism or beautiful architecture can't help but be astounded by the temples that are found throughout Thailand. No matter what point of the country you find yourself in, you're sure to find incredibly buildings like the one you can see below. So make time to see as many of them as you can.
Tips for Your First Caravan Adventure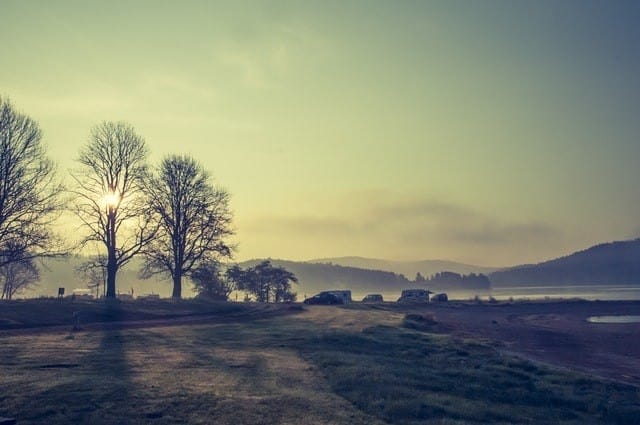 If you have decided to take your first caravan adventure, you will no doubt be excited about experiencing your first trip. Caravanning is an experience unlike any other. You will get to have a holiday that is filled with fun and freedom. However, to make sure that this is the case you need to plan for your trip effectively. With that in mind, read on for some top tips for your first caravan adventure.
Decide whether to buy or hire a caravan – The first thing you need to do is determine whether you are going to rent a caravan or whether you are going to buy one. Needless to say, there are pros and cons associated with both options. You may be wondering how much do caravans cost to buy? Of course, this all depends on the make and model you go for. Nevertheless, if you do buy a caravan, you will be putting your money into something that you get to keep. With renting, a lot of people feel like they are throwing their money down the drain because they have nothing to show for it in the end. Plus, if you buy a caravan, you will be able to go on a caravan holiday whenever you feel like it. On the flip side, renting a caravan may give you access to a luxury model that you otherwise would not be able to afford. Furthermore, this is a much more affordable route to go down. After all, not everyone may have the funds to buy a caravan outright.
Make a checklist – Once you have chosen the best caravan for your adventure, you then need to make a checklist of all of the things you are going to need for your vacation. Obviously, you are going to need a towing aid. However, you also need to make sure that this is right for your caravan. Other essential items you require for your trip include an insulation tape, a spare fan belt, extra oil and coolant, towing mirrors, a sway control device, caravan jack, wheel chocks, and a fire extinguisher.
Make sure that your caravan is secure and safe – Once you have gotten all of the essentials that you need, you will need to make sure that your caravan is safe and fully prepared for being on the open road. The best thing to do is write a checklist (yes, another one!), which states all of the things you need to do before you depart for your trip. Some of the checks that you need to carry out include checking that you have fitted the towing aid correctly, as well as ensuring that any loose items, including drawers, are secure, as well as the doors and windows being locked. You also need to remove the jockey wheel and wheel chocks, as well as raising the steps to the caravan. Finally, make certain that the tyres are properly inflated and that the lights of both your caravan and vehicle are operational.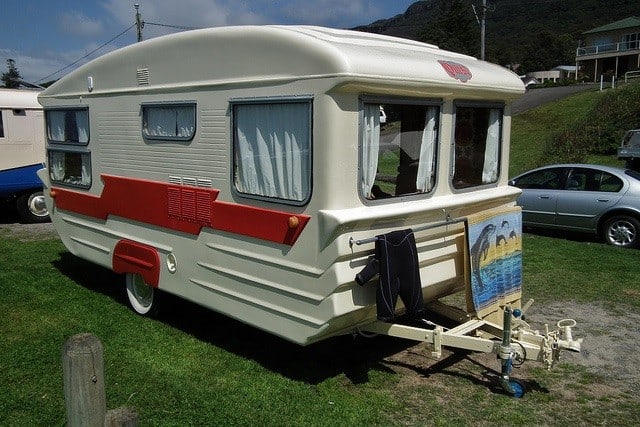 Be prepared for confined spaces – One thing that will definitely take a bit of getting used to is confined spaces. There are two types of confined spaces. The first is dealing with parking and getting into confined spaces. This can take a little bit of getting used to, but you will soon be fine. The second is the confined space of the caravan itself. Your first caravanning trip will be very exciting, but it can be a test for you and your partner. After all, you may have never been in such a confined space before! You will need to try and give each other space (yes, easier said than done in a limited space!) whenever it is needed. Regular stops and working as a team can be the key to this.
Have a set-up routine – Another way to make everything run smoothly while caravanning with your partner is by having an established routine. One of the best ways to do this is by having a practice run. No, you don't need to go across the country in your caravan for a practice run! You can just take a short journey to get a feel for everything. This will give you a good understanding of your vehicle so you can best prepared to navigate it and deal with any issues if something goes wrong.
Take a course – Last but not least, the final tip is to do things properly if you are serious about caravanning. While this can seem like a bit excessive, there are a number of courses out there that offer tips on caravanning for beginners. This may seem unnecessary, but the practical and theoretical advice you will gain can be especially beneficial, and it will boost your confidence. Another option is to get your caravan specialist to check your rig before you set off your journey. However, if you are going to be caravanning a lot, going for the former option is probably better advised.
As you can see, there is a lot to plan and consider when it comes to your first caravan holiday. Nevertheless, if you follow the advice that has ben provided above, you should find the whole process a lot easier and a lot of fun too. From choosing a caravan with care to making sure it is safe and secure, these are all steps that can make a massive difference in terms of the safety of your trip and the enjoyment that you have.

We have been wearing out our jandals (Kiwi for flip-flops) on our travel adventures around the world since 2009. We think our blog is thought provoking and a little witty. But we have been proven wrong before. Find out more about us here...