5 Vibrant Destinations for a Fun Filled Holiday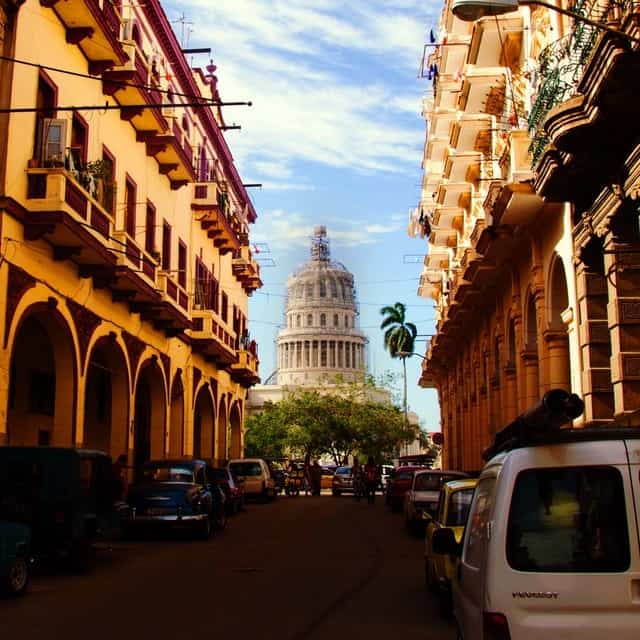 If travelling is a passion of yours, then you are certainly going to like this post. People always love to travel to some of the finest destinations that are scattered all over the world. However, there is hardly any doubt in the fact that deciding where to go is always the hardest part. Usually, people pick up their destination depending on what sort of holiday they want to have. If you want to ensure that you and your travel companions have a great time, then here are some excellent destinations which will allow you to enjoy a memorable fun filled holiday.
Fascinating Cuba
Situated in the Caribbean Sea, Cuba is an archipelago which is very close to the United States and Mexico. The wonderful and extended beach of Cuba attracts thousands of visitors from all over the world. The country has some of the finest tourist attractions that include reefs, corals, and colourful fish. You will feel uplifted by spending time in the most magnificent surroundings and the atmosphere and nightlife will make your holiday to Cuba feel extra special. Some of the best places to visit include; Villa Clara, Trinidad, Las Tunas, Baracoa, Havana, and Cayo Largo.
Superb California
Also known as The Golden State, California is a wonderful tourist destination for the visitors, especially the couples. The visitors love to enjoy the sunny beaches and theme parks where visitors love to spend time. The Golden Gate Bridge, the Yosemite National Park, Disneyland, Death Valley National Park, Lake Tahoe, and Universal Studios Hollywood are some of the most impeccable tourist destinations that you would love to be at. There are so many fun activities here, it is perfect for families, couples or solo travellers.
Amazing Ibiza
As a part of the Balearic Islands in Spain, Ibiza is a very popular destination for fun seeking holiday makers. The main Ibiza town is just a short taxi ride from Ibiza airport. Not only is Ibiza perfect for people looking to go on nights out and have fun, it is also home to many serene and beautiful beaches and chilled beach bars. There are plenty of street markets to explore, and many family friendly areas too. You'll find a wide mixture of different nationalities holidaying in Ibiza including French, German, British and Spanish. You can enjoy amazing tapas and sangria, and in the morning you can go for breakfast or brunch and enjoy an espresso to get you ready for the day.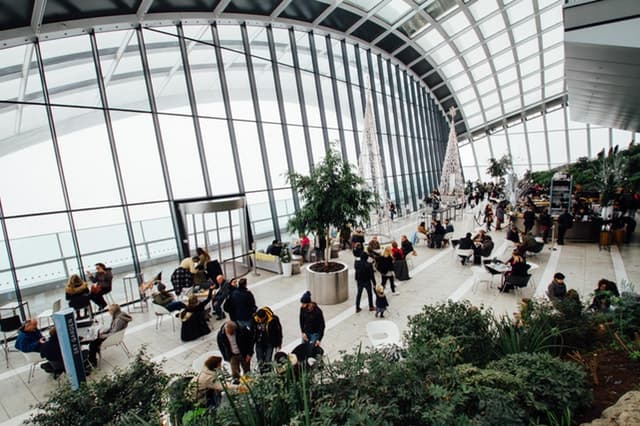 Astounding British Virgin Islands
One of the most inseparable parts of the Caribbean Islands, the British Virgin Islands is an amazing place for the loving couples. Accepted as one of the most popular tourist destinations, it offers natural surroundings in blue sea water, white sandy beaches, and a colourful presence everywhere. The place has some of the finest resorts in the world that offer every facility that you would expect. The nightlife and the party nights are worth enjoying for couples.
Beautiful Thailand
An Asian country, Thailand can compete with any European country in terms of facilities for international tourists. Loaded with the most luxurious facilities, the Resorts in Phuket and some other places are absolutely mind blowing. You would love the Buddhist lifestyle and you can enjoy trying out some meditation to truly relax. If you head to the beach you can enjoy taking part in plenty of water sport activities, snorkelling and scuba diving is particularly popular here due to the beautiful clear waters. You can see the best places to snorkel here.
The world all around us is full of thousands of known and unknown tourist destinations that people love to be, even for a few days. Visit these places whenever you get some time and come face to face with the joys of life.
Where To Travel To On Your First Surf Holiday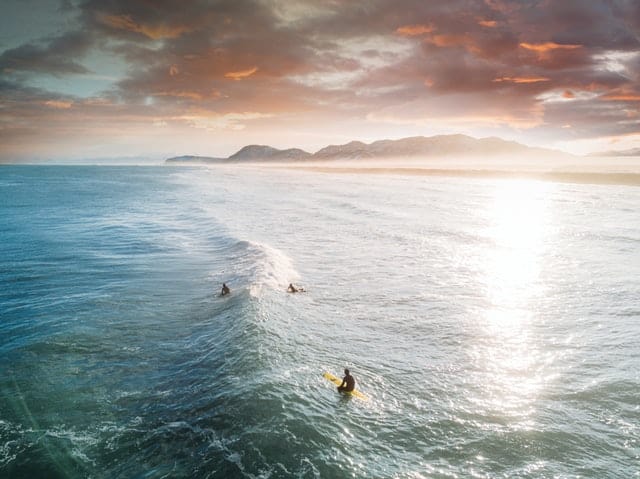 Since news broke that surfing would make its debut at the 2020 Olympics there has been a lot of interest in this surface water sport. Gone are the days when it was a sport reserved only for the weed smoking beach bums in their floral inspired board shorts. So, if you are feeling extra adventurous and would like to try surfing on your next vacation, we have rounded up the best destinations where you can ride your first wave.
Costa Rica
This populous Central American country is a surfers dream. Whether you are a seasoned pro or a beginner you are bound to catch some neat waves that reach up to 12 feet in height. If you want to take a surfing holiday, Playa Tamarindo is one of the most popular beaches to surf in Costa Rica. Be careful though, as this beach can experience strong rip currents at low tide.
Tamarindo has two main breaks for advanced surfers: Pico Pequeño a rocky point to the right of the Hotel Tamarindo Diriá and the excellent river mouth break across from Cabinas Tsunami called El Estero. The rest of the beach breaks are perfect for beginners.
Nicaragua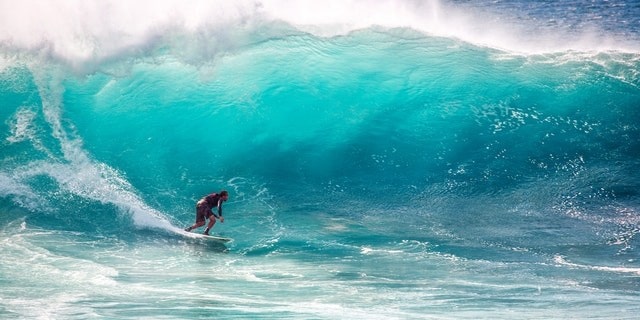 South Western Nicaragua receives 300+ days offshore wind and constant southern swells which means that this country is a surfer's dream. The entire pacific coastline in Nicaragua is peppered with amazing surf spots. From the The Boom in Northern Nicaragua to Popoyo in central Nicaragua and then all the way down to Playa Maderas in San Juan Del Sur.
Nicaragua has a wave for every level of surfer and with water temperatures averaging 27 degrees celsius, long surf sessions are always in order. There are plenty of surf camps dotted all over the country and because Nicaragua is still less developed than Costa Rica, prices are a lot lower than it's southern neighbour. Don't forget your surf equipment because you are bound to have a blast.
Portugal
Portugal isn't just famous for it's pastèis de natas, this European country also has some of the best surfing spots in the world. Super Tubos situated in Peniche, has been a favourite with locals and tourists alike. The break offers world-class surfing conditions with its hollow powerful waves, and is the site of the MEO Rip Curl Pro Portugal the World Surf League Men's Championship Tour event.
The Algarve on Portugal's southern coastline is famed for white sandy beaches and beach breaks. There are a number of great surf spots in the Alrgarve with Sagres being the epicentre of surfing in this region.
Morocco
Deep in the heart of North Africa there is a fishing vilage called Taghazout. Just north of Agadir. Which comes alive each winter with the sound of pounding pointbreaks and surf banter. It's a beautiful place with a rich Arabic culture to add  to the magic.
Taghazout is surf, surf and surf.  Taghazout is the premium surfing destination of Morocco with some iconic surf spots, like Anchor Point. Since Anchor point was first put on the surf mpa in the 1970's, Taghazout has steadily grown to become Morocco's preeminent surfing destination.
Taghazout now has a plethora of great surf camps to choose from, and all of them mainly cater to beginner and intermediate surfers.
Bali
We had to keep the best for last, Bali has been on the top of travellers favourite destinations for a long time which doesn't come as surprise. Bali has everything from sun, sea and surfing spots aplenty. Our top pick Kuta is if you are looking for a beach and resort area in the south of the island of Bali.
One of Bali's first tourist developments, it's best known for its party-centric atmosphere and surfing in the Indian Ocean. Kuta's long, consistent waves make it a popular surf spot, particularly for beginners, with plenty of outfitters offering board rentals and surf lessons.
Top of Cappadocia day trek – with Middle Earth Travel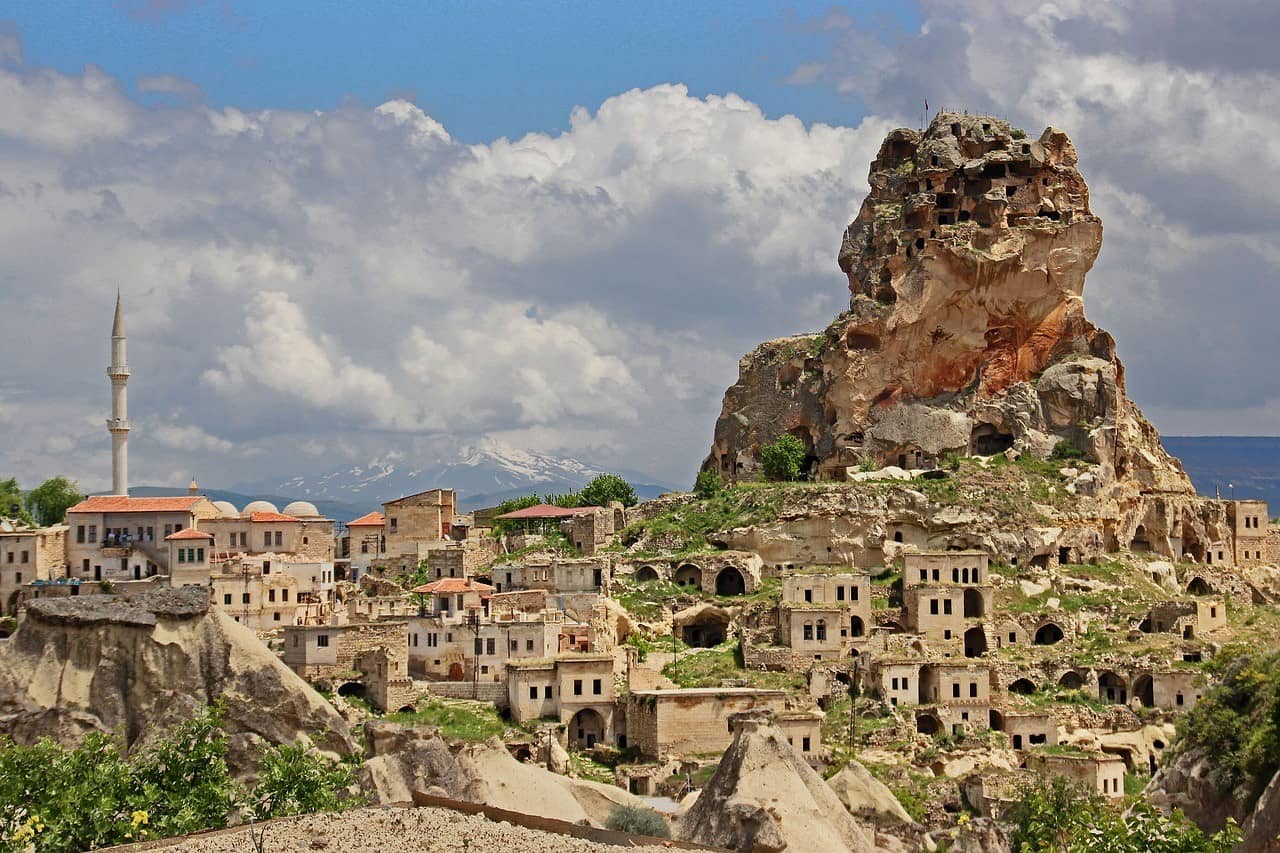 Trekking through the valleys of Cappadocia's fairy chimneys with Middle Earth Travel feels more like the set of a Star Wars movie than a historical region once carved out and lived in by humans. Churches, homes and pigeon houses are scattered throughout the valleys, all waiting to be explored. The best part is, Middle Earth Travel know all the hidden secrets.

Top of Cappadocia day trek – with Middle Earth Travel
On the 26th of July (which just so happens to be my birthday!) Middle Earth Travel took us on their private and guided Top of Cappadocia day trek. From Pasabag, along the top of Cappadocia and down through the Gulludere Rose Valley to Goreme, we trekked 15kms in one day! (We recommend getting your bearings with this map)
Upon arrival to the Middle Earth Offices, we were warmly greeted by our new friend Atil whom we had met a few days earlier while mountain biking through the Kizilcukur Red Valley. We were then introduced to our guide and given a briefing regarding the day. Normally, the Top of Cappadocia tour would start from Çavuşin, however, since we had already explored Çavuşin Castle, they adapted our tour to compensate ensuring we would explore new terrain!
With charged cameras, plenty of water and our running shoes on, we were driven to our starting point of Pasabag. We wandered through the fairy chimneys, coming across camels and markets – then the true hike began.
It was a slow and gentle incline. With no trees to provide shade, I quickly realised why our tour guide had chosen to wear fully covered clothing! As the sweat quickly set in (a waterfall in Moss's case) we snapped away with our cameras and enjoyed the entertaining shapes of Imagine Valley and the amazing view. We also passed a lot of rock piles, which according to our guide mean 'father' and are built to help lead the way.
The higher we trekked, the more breath taking the views became! As we walked along the summit of Bozdag mountain (the Top of Cappadocia) we could see EVERTHING – Pasabag, Çavuşin Castle, Kizilcukur Red Valley, Gulludere Rose Valley and Goreme. We were on the Father of Valleys! After a quick nod of agreement to the guide, we pushed ourselves the extra distance and made our way to the flag, as this HAD to be the highest point and was definitely worth a photo and a selfie or two!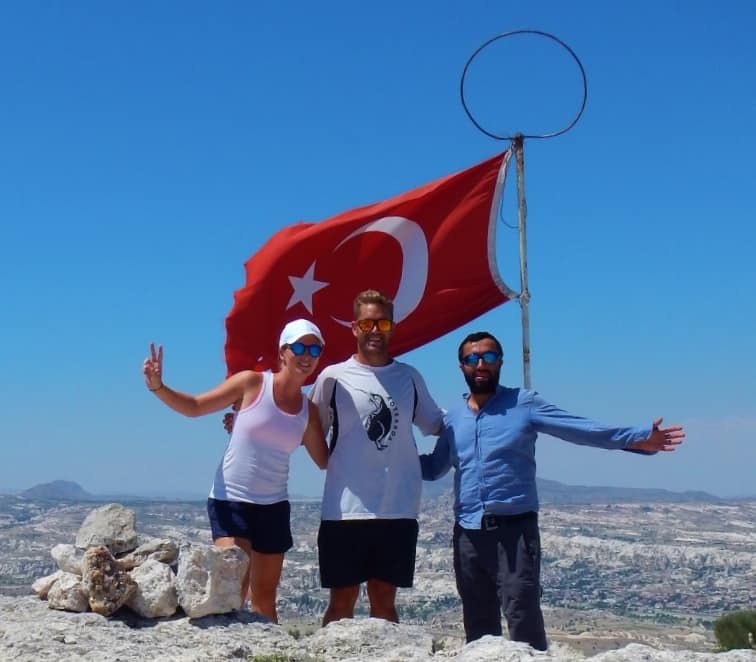 From the flag we looked down upon Aktepe Hill which is known as a popular destination for watching the sun set and could spot Kizilvadi Restaurant, our destination for lunch! Kizilvadi Restaurant is an attraction of its own. With its own historic winery and Grape church, plus some Middle Earth Travel treks even stay there for the night! After having a massive feed of soup, salad and pasta plus a surprise birthday cake, we made our way down into Gulludere Rose Valley.
The scenery is amazing, with strong colours visible in perfect layers on the chimneys, you would wonder what an artist was thinking, had it been a painting. Also, hidden to the side of the track we walked across a little bridge and not expecting anything to be there we were wowed by the massive church carved. It was absolutely huge and hard to believe that its most recent use has been as a pigeon house!
Middle Earth Travel Review
The team at Middle Earth Travel were extremely knowledgeable and certainly know Cappadocia's hidden secrets. They have friendships with local tea garden owners which is also of benefit as it gained us entry to locked churches and hidden rooms that we would not have otherwise seen.
We covered a lot of ground, however we did not feel rushed. The whole day focused on showing us the region, therefore we had as much time as we needed to explore each church and to take 'just one more photo'.
It wasn't all about trekking. With a whole day and 15kms to cover, there were a few silly poses (especially in Imagine Valley), and we learnt a lot about the myths, legends and way of life in Cappadocia.
In conclusion I highly recommend Middle Earth Travel if you wish to go trekking or mountain biking in Cappadocia.
Cost: Day treks with Middle Earth Travel range from 50-90 euro, depending on the number of people taking part. This includes lunch, guide, vehicle transfers and entrance fees to historical sites, but excludes alcoholic and soft drinks.
Middle Earth Travel are outdoor enthusiasts and offer multi-day over night treks, mountain biking, abseiling, or custom made itineraries, in multiple regions throughout Turkey.
Disclaimer: We were provided with a discount for the trek with Middle Earth Travel, however, as always our thoughts on our adventure travel blog our own.
Here's How To Make It In Morocco As A Tourist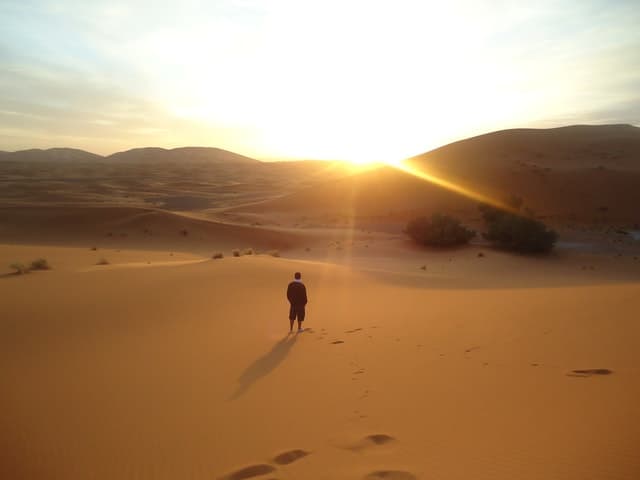 Morocco can be a wonderful place to visit and many of us might recall adventurers such as T.E Lawrence who contributed to the region in more ways than one. We may also remember classic movies such as Casablanca which was supposed to be set in the land of Morocco. Lines such as "here's looking at you kid" and " What in heaven's name brought you to Casablanca?" "…My health, I came to Casablanca for the waters." "The waters? What waters? We're in the desert." "…I was misinformed" certainly ring in our minds.
Who could forget the other classic lines from Casablanca that will go down for the ages? "You know how you sound…? Like a man who's trying to convince himself of something he doesn't believe in his heart" and "Where I'm going, you can't follow. What I've got to do, you can't be any part of. Ilsa, I'm no good at being noble, but it doesn't take much to see that the problems of three little people don't amount to a hill of beans in this crazy world. Someday you'll understand that."
Lines such as those and more certainly will make individuals want to at least go and check the great land of Morocco out, to at least be in the space and discover the country for themselves.
If you are planning on taking a visit to this North African nation and might find yourself taking multiple trips in Morocco do yourself a favor and follow these few tips to have a great experience.
Dress Well
It is important that you pay close attention to the attire and the customs of the region that you go and visit. Women should note to dress modestly, while men can wear regular attire that they might in their home countries. It is best not to dress provocatively as they may attract unwanted attention.
Money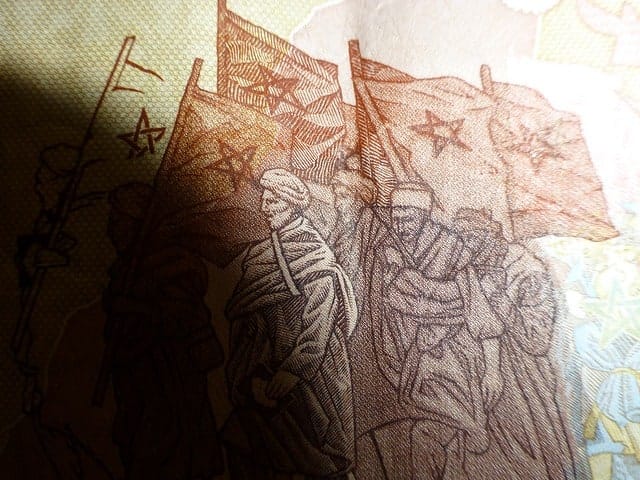 You'll want to make sure that you have enough Dirhams on hand to be able to move around in a pleasant manner, make sure to have the right amounts of this currency while booking cabs and for conducting other affairs in the region. Do not rely on automated teller machines to spit out the right currencies as they may be out or might not be reliable.
Put on your Negotiating Cap
Morocco is a place where you will want to make sure to get the right substance in exchange for your money. This is not to say that merchants will rip you off, no, it is more to say that you can negotiate as that is part of the culture and prices are not rigid they are flexible. Don't' hesitate, learn how to negotiate! You will just have to invest the time into the deal and be rewarded with good prices for quality items.
Tourists are a form of income for many shop owners and people in the region
Make sure to have a good time but stay guarded. Random people may offer to be your guide to the region but they might not be trustworthy. This means that individuals might try to take advantage of your lack of knowledge and urge you to spend more money at shops that they take you to, spend more money on the tour itself, etc. It is wise to look at different options for tours earlier on and go with trustworthy people. 
Watch out
Watch out for a variety of things, pickpockets, the food and the types of water. The food might be prepared differently and not similar to how it is in your home region. Thus is it is necessary to note that for the first few days while in the land, there is a chance that your stomach might feel queasy.
Make sure to follow precautions with important items, from your passport to your money as pickpockets may lurk.
Also, make sure to source water bottles if possible so you can stay refreshed and won't have any issues from a health standpoint.

We have been wearing out our jandals (Kiwi for flip-flops) on our travel adventures around the world since 2009. We think our blog is thought provoking and a little witty. But we have been proven wrong before. Find out more about us here...
What Are You Looking For?