2012 Travel Adventures in Photos
2012 was an epic year for travel adventures. 14 countries and over 10,000 photos. Makes it hard to choose just 12 of our favourites but we have tried!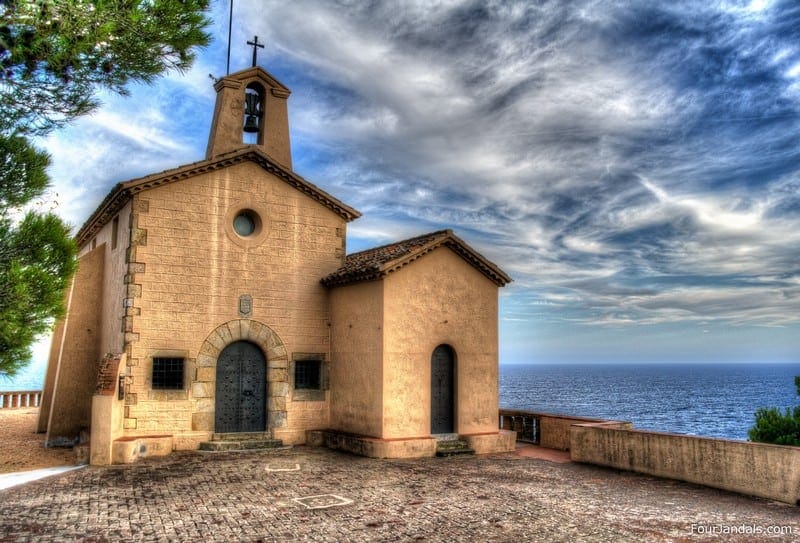 2012. What a year it has been.
It's hard to imagine that the year is nearly over because it feels like only yesterday that we were in Egypts capital city, Cairo, ringing in the New Year.
But since then it has been a whirlwind of travel adventures for us.
2012 Travel Adventures in Photos
This is actually the first time that we have looked back on all the travel adventures we have done this year. We are so fortunate to have been to 14 countries this year. 
So grab a coffee, sit back and take a moment to reflect back on the last 12 months of travel.
January 2012 – Egypt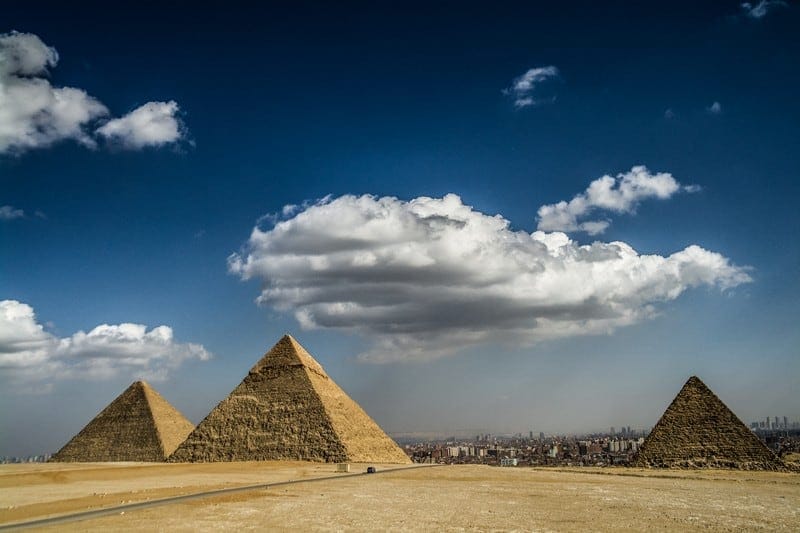 Pyramids of Giza, Cairo, Egypt.
Egypt was the perfect start to the year. It had been a dream of mine to visit the Pyramids of Giza for a longtime and I had huge fears that they wouldn't live up to my exaggerated expectations. Luckily the Pyramids, and Egypt in general blew my mind.
A truly magnificent country.
February 2012 – Amsterdam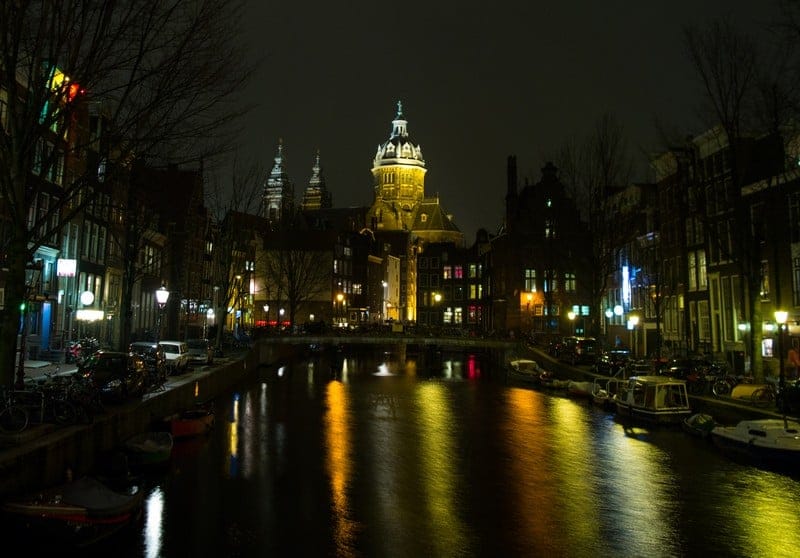 Red Light District Canals, Amsterdam
We wrote a few risqué posts from our 48 hours in Amsterdam. No surprises that our "How to smoke weed in Amsterdam" and "Visiting a Peep Show" posts continue to drive thousands of visitors to our travel blog each month.
What amazed me the most about Amsterdam was the high number (pun intended) of  Tourists that miss out on the highlights of Amsterdam such as the Anne Frank Museum. I guess they are too busy eating waffles, smoking weed and visiting the Red Light District,
March 2012 – 3 Valleys, France

3 Valleys Panorama, France
We hadn't skied in over a year when we made the decision to go skiing in the 3 Valleys. The snowcapped French Alps were endless and we quickly fell in love with the area.
It's also why we are moving there for this winter season. So you can expect lots more picturesque panoramas to come 🙂
April 2012 – Scottish Highlands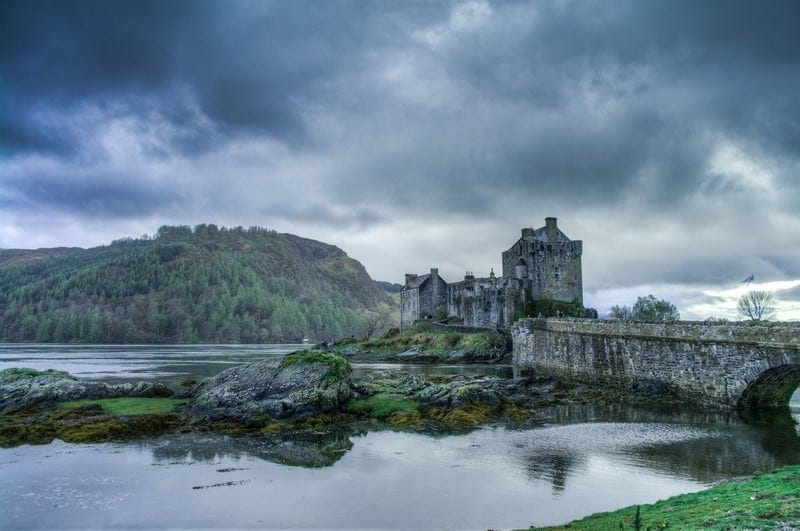 Eilean Donan Castle, Scotland
We are so glad that we made the decision to live in Edinburgh rather than London. Scotland continues to grow on us every day with its stunning Scottish Highlands and Castles around every corner.
We did countless drives around Scotland, but the one that stands out the most was our trip to the Isle of Skye. A vast, windswept and rugged Isle that left us wanting more.
If only the weather was a little better.
May 2012 – Turkey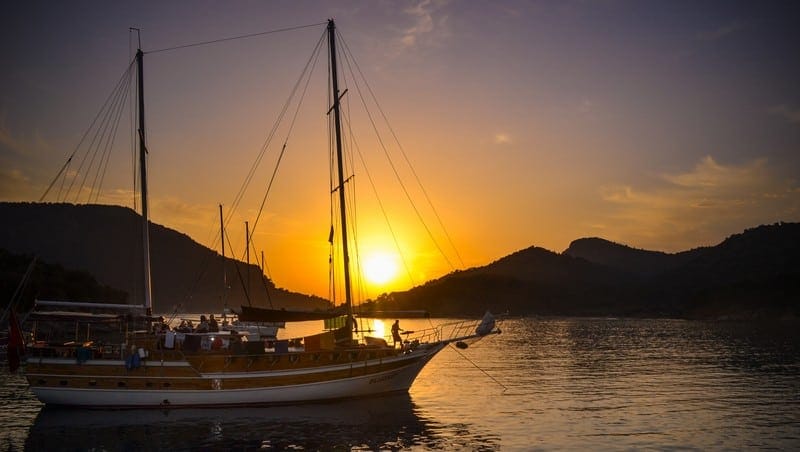 Sail Turkey with Busabout, Turkey
After shivering in Scotland for the winter we knew we had to escape to somewhere warm. Turkey proved to be one of the best decisions in the last 3 years.
We originally planned to just visit Istanbul and attend the incredibly moving ANZAC ceremony in Gallipoli. As an afterthought we tacked on a Sail Turkey cruise with Busabout. In one week lifelong friendships were forged and it has been one of the best travel adventures we have done.
June 2012 – Italy

Roman Colosseum, Rome, Italy
I get shivers looking at the Colosseum. While others may not agree with me I think it is one of the most beautiful buildings in the world.
But Rome wasn't the only highlight in Italy. For 4 weeks we toured the northern half. We hiked Cinque Terre, explored Tuscany by scooter, ate copious amounts of Pizza and Pasta, sea kayaked in Naples, visited Ferrari museums and celebrated La Notte Rosa in Rimini.
We could travel around Italy forever.
July 2012 – Running with the Bulls, Spain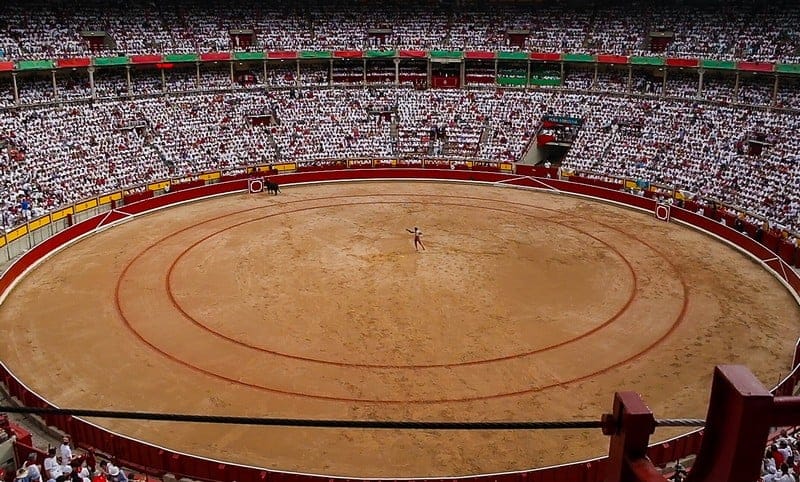 San Fermin Bull Fight, Pamplona, Spain
With the blood pumping in our ears and the vibrations of hooves on the cobbles we ran for our lives during the San Fermin Running with the Bulls festival in Pamplona. Never in my life have I been more terrified, excited and pumped up on adrenaline than for those 2 minutes.
The bullfighting wasn't the only travel adventure we got involved in though. Surfing in San Sebastian for 2 weeks helped me rediscover that passion that I had forgotten while we have been travelling.
August 2012 – Budapest, Hungary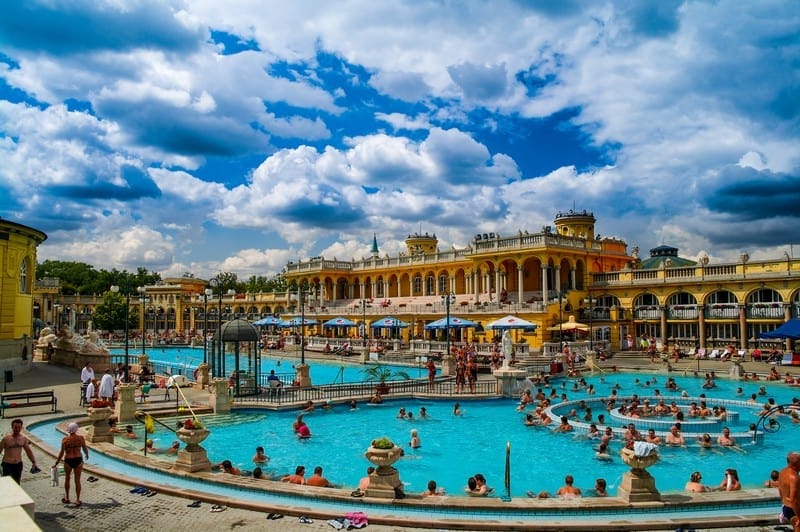 Széchenyi Baths, Budapest, Hungary
Budapest turned out to be a real eye opener for us. We hadn't yet ventured into Eastern Europe on our travels but it had always been in the backs of our minds. It's funny how one little trip changes everything because now we want to bike around Eastern Europe next summer.
Not only did we get to relax in the local Széchenyi Baths, but we also attended the Sziget Music festival and Adela faced her fears by going caving under Budapest.
September 2012 – Costa Brava, Spain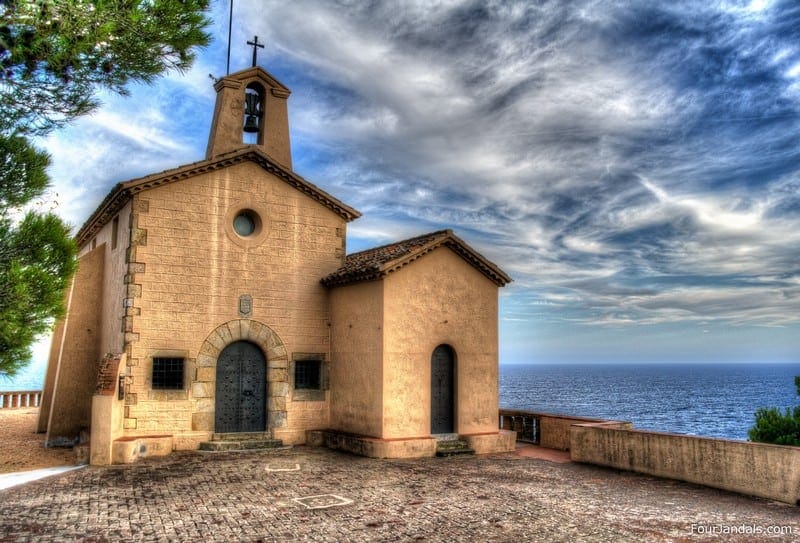 Ermita de Sant Elm Church, Costa Brava, Spain
This photos sums up Costa Brava for me. Gorgeous. On my second (out of three) trips to Spain this year I had the opportunity to explore the northeast of Spain in depth like a local.
Costa Brava has all sorts of travel adventures from hot air ballooning, remote Castle villages like Besalu and cycling old rail trails. It really is the perfect place to visit.
October 2012 – Oslo, Norway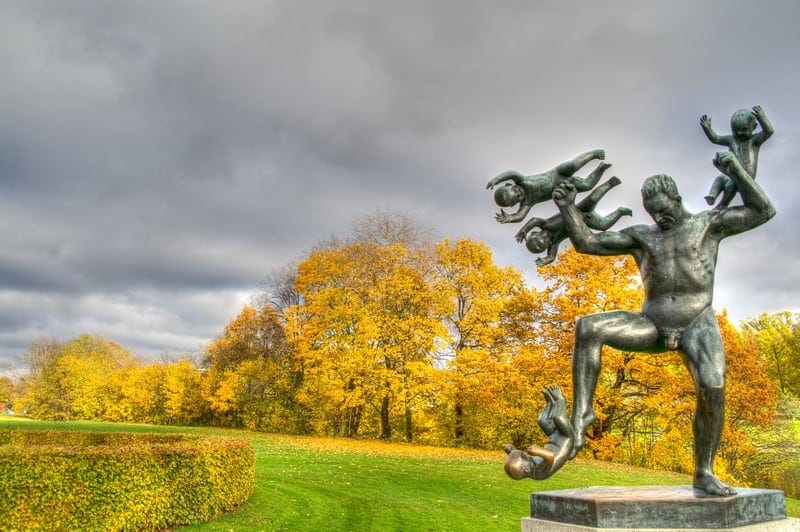 Vigeland Park, Oslo, Norway
Living in the UK has been great but unfortunately I could only obtain a two year visa. Before I got booted out of the country for good we did a quick visa run across the North Sea to Oslo.
In hindsight we could have chosen somewhere cheaper (Oslo is the worlds most expensive city) but it turns out that Oslo in Autumn is spectacular. The fall colours and crazy baby statues make it a really fun city to explore.
We are also planning on returning to Norway in summer because we have heard they have some of the best adventure activities in the world.
November 2012 – Whangamata, New Zealand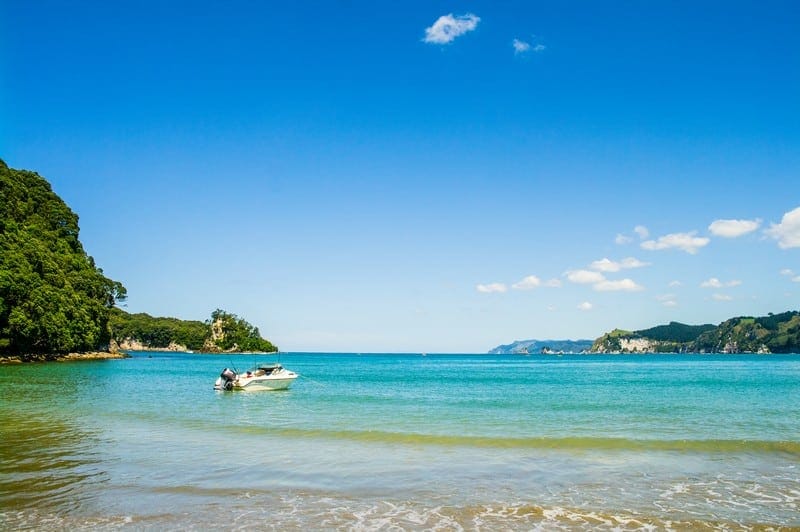 Clark Island, Whangamata, Coromandel Peninsula, New Zealand
For the first time in over 3 years I nearly quit travelling when I returned home to New Zealand. See the problem with travelling is that you miss out on so much back home. Especially when your home is one of the most talked about countries in the world.
Being able to go diving or surfing in Whangamata and relax on the beach afterwards with views like this are what I miss the most. After family of course. This is what will pull me home sooner than I thought…
December 2012 – Coromandel Peninsula, New Zealand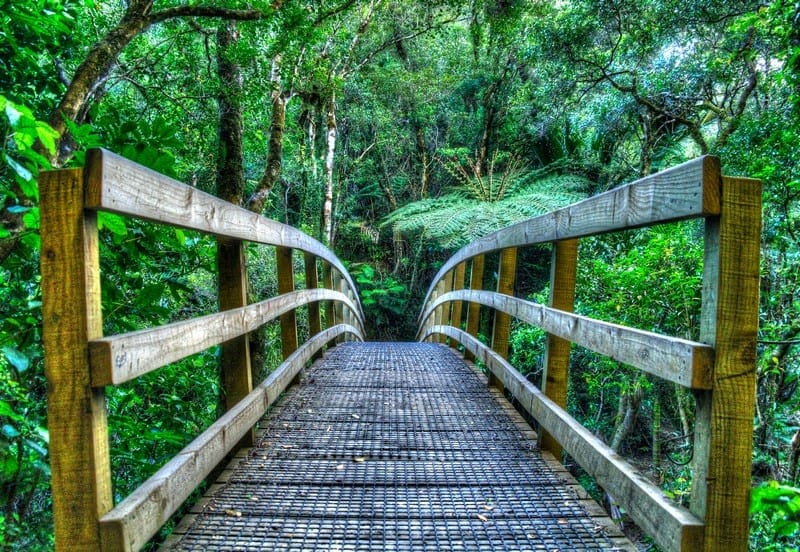 Wentworth Valley, Coromandel Peninsula, New Zealand
And to top off our travel adventures for the year, another photo from New Zealand. This one was taken on the hike up to Wentworth Falls. I don't think it needs much explanation as to why it joins the 2012 adventure travels list. Who wouldn't want to hike here!
Lets hope that 2013 brings just as many, if not more, travel adventures as 2012 did.
Tell us your favourite travel memory from 2012 below.
Summer Events to check out in Surfers Paradise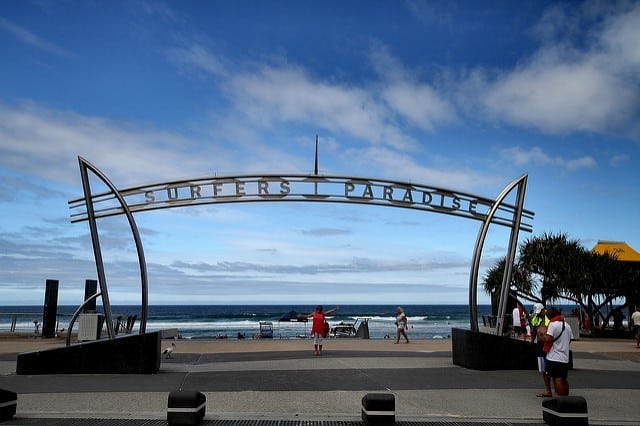 The weather is already heating up on the Gold Coast and everyone is getting ready for some hot days on the beach. Christmas is just around the corner and with it all the big summer events and festivals that happen at this time of year. Surfers Paradise is at the centre of it all and makes a great base for exploring the Gold Coast and attending the events on the Gold Coast's summer schedule. There is plenty of places to stay in Surfers Paradise, so book yourself a room and check out some of these fantastic summer events.
Australian PGA Championship
Pacific Pines Resort is one of the premier golf courses in Australia. The country's biggest golf tournament will make its way here from the 30th of November until the 3rd of December, where the best golfers from Australia and overseas will compete for the title. This is a must attend event for golfers, and there will be plenty of food and entertainment on offer across the four days.
Beachfront Markets
The foreshore in Surfers Paradise comes alive every Wednesday, Friday and Sunday night, with over 100 market stalls filling up the esplanade. The iconic Beachfront Markets will continue throughout the summer and provides the perfect opportunity to get out and about on those warm summer nights, browse the stalls for some unique buys, and then head out on the town for dinner.
Christmas in Surfers Paradise
Experience Christmas in true Aussie style by attending the popular Christmas in Surfers Paradise event that fills up Cavill Mall from the 13th – 24th of December. The entire mall is transformed into a festive wonderland, Surfers style. Even Santa himself will be wearing boardies and travelling in a surf boat sleigh. The kids will love getting to visit Santa in the mall, and the whole event ends with the popular Carols on the Beach on the 23rd of December. Where else in the world can you experience Christmas Carols on the beach on a hot summer's night?
New Year's Carnival
Surfers Paradise is one of the best places to celebrate the New Year in the country. The New Year's Carnival happens on the foreshore of Surfers Paradise across five days from the 27th of December until the 1st of January. It will be one big celebration with lots of rides and fun filled activities, music and more. On New Year's Eve, you can enjoy massive fireworks displays over the water, with three different displays lighting up the skies above the Gold Coast. There will even be an earlier fireworks display for the little ones. This is definitely the place to be to bring in the New Year.
Magic Millions Carnival
One of the first big events to check out in 2018 will be the extravagant Magic Millions Carnival. On from the 7th until the 13th of January, the Magic Millions Carnival is the premier event of the summer horse racing season. This is a $10 Million horse race and it is sure to be a huge event, with all the glitz and glamour and socialising that goes with it. On the 9th of January, head to the Surfers Paradise Foreshore for the Barrier Draw, where you can watch the horses on the sand and enjoy food and beverages from the stalls. The big race day will be held on the 13th of January.
Burleigh Pro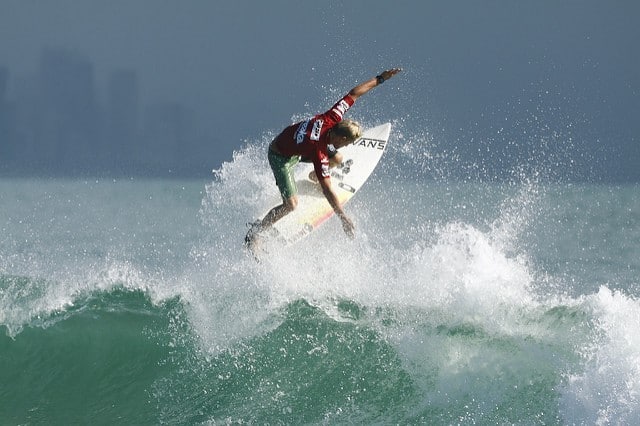 Surfing is huge on the Gold Coast and one of the best surf spots is at Burleigh Heads. The Burleigh Pro has grown to become one of the biggest surfing competitions in Australia and will see some of the world's top surfers compete for the title. Local surfers and visitors should definitely attend this one. The Burleigh Pro will be held from the 25th – 28th of January.
Sand Safari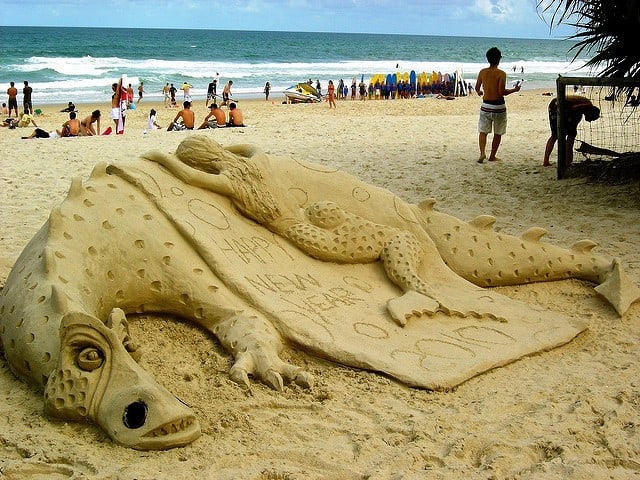 One of the more unique and interesting events to check out this summer will be the 2018 Sand Safari. This arts festival focuses on Australia's talented sand sculptors, who will compete in the Australian Sand Sculpting Championships. These sand artists carve out incredible, often life sized sculptures entirely of sand, and you will often be truly awed by what they are able to create. The main sculpture competition takes place on the beach along the Surfers Paradise foreshore, however this is a big event from the 2nd to the 25th of February, and you will be able to find special sand sculpture exhibits all over Surfers Paradise.
Summer of Surf
The Summer of Surf is a massive event which will see the country's best Ironmen and Ironwomen compete in a gruelling six discipline event across six rounds, including the highlighted IronMan and IronWoman competitions. These athletes are the epitome of endurance, and the competition will hit Surfers Paradise for round five of the competition on the 3rd and 4th of February.
The Village Markets
Burleigh Heads is one of the most picturesque and laid back places on the Gold Coast and well worth heading to for a few hours. A good time to visit is during the twice monthly Village Markets which have become an integral part of the Burleigh atmosphere. This popular and laid back market has a beachy, artsy feel to it, and you will find all kinds of unique buys here from the many stalls on offer. Street food stalls are also a big thing here so you can sample some delicious delicacies while browsing the stalls. Finish the day by relaxing on the beach, or sit down for a drink at the Burleigh Surf Club.
Whether you're looking for a destination for a family holiday or just wanting a quick getaway to unwind this summer, Surfers Paradise is a great choice. With so much happening from cultural night markets to world class sporting events, you are sure to find something of interest in this iconic Gold Coast location.
Top 5 Adventure Activities for a Vacation to Las Vegas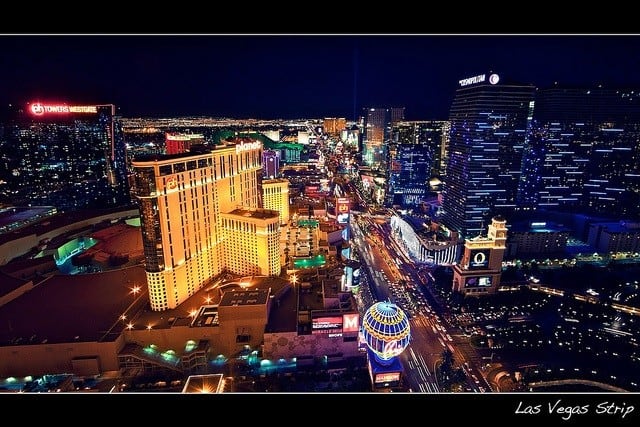 Mention a vacation to Las Vegas and one of the first things people think about is the hotels and gambling.  And while these are major attractions to the city, they aren't the only things you can do in and around Las Vegas.  Here are five ideas for fans of adventure holidays.
Helicopter trips
One of the best ways to see Las Vegas from the air is from one of the helicopter trips on offer around the area.  These offer a unique view of the city and its startling hotels.  It is also a great way to see more of the surrounding area – the Grand Canyon, the red sandstones at the Valley of Fire State Park and even the Hoover Dam.  Helicopter trips are great fun and often come with extras such as rafting tours along the floor of the Grand Canyon or exploring the area on an ATV.
Hiking
Las Vegas may be a largely desert area and pretty flat, but it is surrounded by mountains and that makes for great hiking opportunities.  Mount Charleston is just to the west of the city and has some great locations to hike including Mary Jane Falls for beginners or Mummy Mountain for more experienced hikers.  Look out for Raintree, the 3,000 year old Bristlecone Pine that is believed to be the oldest living thing in the state.  If you want to upgrade the experience, look out for the rock climbing schools around the city that offer climbing for all levels.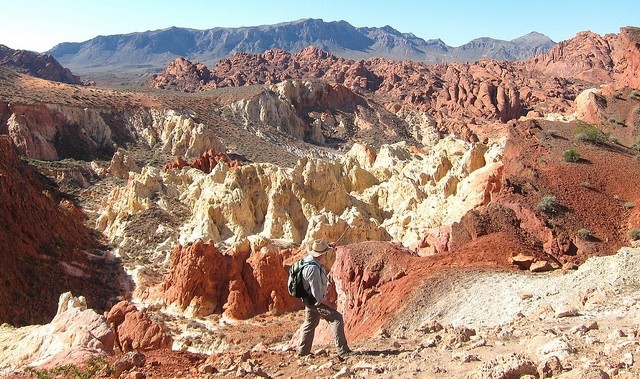 Kayaking
As well as kayaking as part of a helicopter tour, you can go for a more comprehensive kayaking experience in a number of spots around the city.  The Colorado River is one where you can visit spots like Emerald Cove that really lives up to its name.  Lake Mead is another ideal kayaking spot and somewhere you can also try stand up paddle boarding.  There are lots of little islands to explore around the lake, but the winds can be testing so don't forget your safety gear.
Biking
Hire a bike when on vacation in Las Vegas and you get the chance to see some of the best of the area.  The Red Rock Canyon Loop is a 20-mile loop that includes the famous Joshua trees as well as the red rocks that give the area its name.  A lot of the loop is quite flat.  There are also some good routes around Lake Mead including more challenging ones that use the landscape carved out by lava when there was volcanic activity.
Snowboarding
Being in the desert, Las Vegas isn't a place you would associate with snowboarding.  But for a few months of the year, the Lee Canyon near Mount Charleston becomes a snowboarding heaven.  It offers something for beginners and also some challenging areas for more experienced snowboarders including some good trails above the lift drop off point.  There is even a lodge that offers hot chocolate and other drinks to warm up between runs.
Top 5 Unusual Luxury Cruise Destinations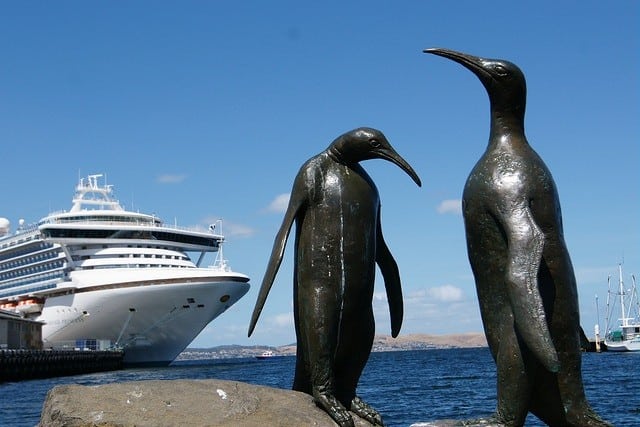 If you love the outdoors and wildlife or are an adventure holiday fan, a cruise may not seem like the ideal holiday for you.  But there are a few cruise destinations around the world that offer both luxury and something different.  Here are five ideas to inspire you to book yourself a luxury cruise for your next vacation.
Australia and New Zealand
Tours around Australia and New Zealand offer the chance to see some amazing scenery, wildlife and also visit some of the top spots around these two Southern Hemisphere countries.  Visit cities such as Sydney and Melbourne in Australia and Dunedin and Auckland in New Zealand as well locations such as the famous Bondi Beach and the island of Tasmania.  For northern areas, April to September is a good time to travel while March to August is best for the more southern locations.  Head to New Zealand in December to March for the driest months.
Japan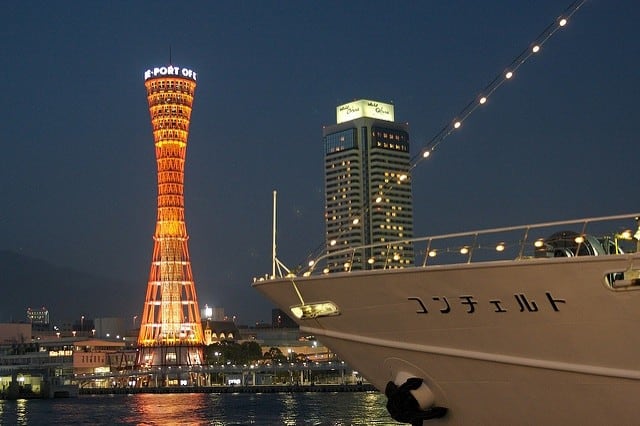 The ancient cities of Japan are just part of the attraction of taking a cruise around this country.  Top spots to visit include the capital Tokyo, with its brilliant blend of historic buildings and cutting-edge technology that sums up much of Japan.  Other locations to look to visit include Kagoshima on the southern edge of Kyushu with its palms trees and beautiful sea views.  Hakodate is another popular spot where you can visit the Mount Hakodate Observatory looking out over the sea.
Galapagos
For wildlife fans, the fascinating islands of the Galapagos are one of the dream cruises available.  Here you can see species of animal not found anywhere else in the world including giant tortoises, penguins and hilarious looking blue-footed boobies (a type of bird).  Each island has its own species so there is plenty to see.  December to May are the best times to visit when the seas are calmest and the animals most active.
Central and South America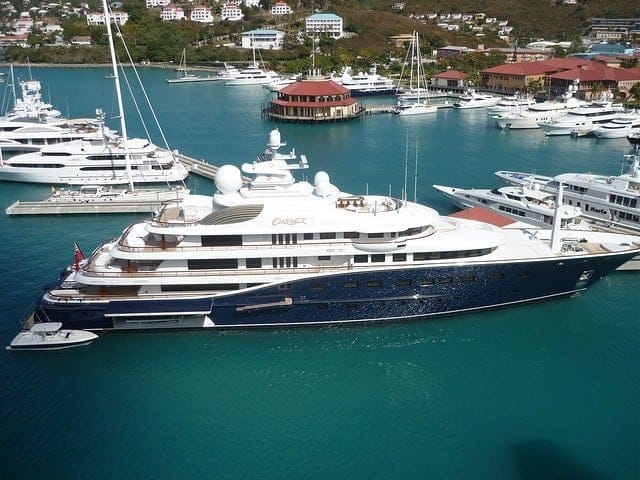 While many people have experienced a Caribbean cruise, there is also plenty to see and do on the mainland of Central American and down into South America.  You can even find large cruise ships that can travel a distance up the Amazon River, being that it is so wide and deep.  Look for expeditions that allow you to visit Mayan ruins in Mexico or go kayaking in sea caves.  And there is the rich wildlife of the area to enjoy – monkeys, parrots and big cats to name just a few.  You can even find a cruise that takes you through the famous Panama Canal and across to the Pacific coast.
Antarctica
Antarctica might not be somewhere you associated with a cruise, but it is becoming a popular destination for people who want to go somewhere different.  There are places like the Falkland Islands and South Georgia as well as parts of Antarctica itself.  The wildlife is a big draw for people with elephant seals, fur seals and an amazing amount of bird life – who can resist penguins?  It is also a good chance to see historic locations associated with polar exploration.

We have been wearing out our jandals (Kiwi for flip-flops) on our travel adventures around the world since 2009. We think our blog is thought provoking and a little witty. But we have been proven wrong before. Find out more about us here...